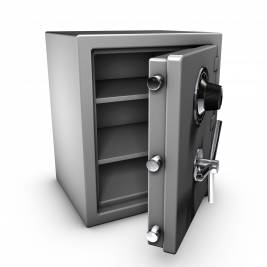 The Treasury says it will take "whatever steps necessary" to protect savers' money in the troubled Dunfermline Building Society.
The Scotland-based society, the 12th-largest in the UK, is reportedly in difficulties because of large falls in the value of commercial property on which it is believed to have loaned hundreds of millions of pounds. A Government-funded rescue package or takeover by a larger society have been mooted as potential remedies.
A Treasury spokesman says: "The authorities have repeatedly made it clear over the past year that they will take whatever steps necessary to maintain financial stability and to protect savers."
Scottish MPs insist they will try to ensure Dunfermline remains an independent building society and have called for it to be given whatever financial support is necessary to help it survive.
Scottish National Party Treasury spokesman Stewart Hosie says: "The importance of the Dunfermline remaining as an independent financial institution is underlined by its major contribution to social housing provision and employment in Scotland.
"Our priority must be securing the Dunfermline's independent financial status, and protecting its customers and their savings. If the society is facing difficulties it must be given all the support it needs."
Martin Lewis, founder of MoneySavingExpert.com, says: "This shows that even stable building societies can get into trouble. That is why it is critical you only put away £50,000 per person in any one financial institution. If you've more cash then spread it about."
Deposits in UK banks and building societies are covered by the Financial Services Compensation Scheme. The first £50,000 per person, per financial institution is protected. Read the Are your Savings Safe? guide to find out more.
Dunfermline chief executive Jim Willens says: "Our (financial) results are due out in the next two weeks, and we will not comment on them until that time. Meanwhile, our focus remains, as always, on looking after our members."