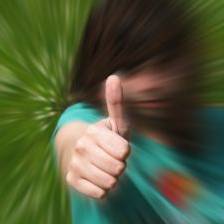 Comping enthusiasts will soon be able to tell whether contests they enter are legitimate thanks to a new kitemark.

The new voluntary stamp of approval is being provided by the Institute of Sales Promotion (ISP) later this month. It will vet competitions to ensure they fit strict codes so consumers do not needlessly shell out cash for dodgy competitions or receive fake notifications of a win.
The likes of BSkyB, Coca-Cola, Google, Heinz, Kellogg's, Odeon and Royal Mail have already signed up to the scheme.
The ISP begins its work on Monday 11 May so it may be a few days after that, at the earliest, before you see kitemarks appearing.
To include the stamp logo on a competition's advertising, promoters must get it approved by the ISP's legal experts, who will check it conforms to Advertising Standards Authority codes. The stamp is an indication of legitimacy, rather than a guarantee.

Martin Croft, head of communications at the ISP, says: "The stamp is designed to get brand owners and agencies to up their game, and make sure they know the rules, and stick to them.

"If a consumer has a problem with a competition which has been cleared by us, then they should complain in the first place to the promoter. If they've tried that and haven't had any joy, then they complain to us and we get it sorted."