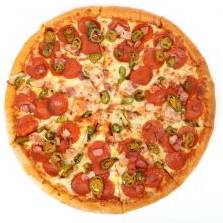 Some restaurants are becoming less generous when offering vouchers, as eateries try to battle losses caused by the recession.
MoneySavingExpert.com analysis of deals over the past year reveals many eateries are asking for more of your money before offering extras such as 2for1s.
Where simple 'buy one, get one free' deals on main meals were all the rage, you sometimes have to buy a side dish or dessert to get a free main now.
Straight-forward, popular 2for1 deals are still available but there are not as many of them as there used to be (all the top deals can be found in the Free Weekly Email and Cheap Restaurant Deals page).
A survey of British Hospitality Association members this month found 88% of restaurants polled have turned to special promotions to drum up business over recent months, showing the culture is still well and truly alive.
While vouchers were introduced to attract customers to eat in struggling restaurants, it now appears the move has meant some eateries can't sustain such discount deals.
Less generous
Examples of restaurants tightening their belts include Giraffe. Its 2for1 offer on main meals now requires customers to buy a starter or a desert. When it ran the offer in November last year, no extras were required.
Italian restaurant chain Zizzi, which used to offer diners 2for1, now offers 'buy one, get one for £1' or 'two for £10'.
Restaurant profits have been hit hard by the economic downturn with a sharp rise in the number of eateries folding.
Accountancy firm PricewaterhouseCoopers reveals 186 such firms became insolvent in the first quarter of 2009 compared with 72 in 2007.
Deborah Heston, MoneySavingExpert deals analyst, says: "Restaurants are recognising the popularity of vouchers and are trying to get that little bit more from customers' wallets."
Further reading/Key links
Top vouchers: Cheap Restaurant Deals
Go out on the cheap: Top Days Out Deals