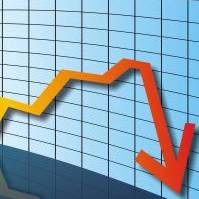 The cost of fixed-rate mortgages fell during December as competition in the market increased, figures showed today.
The average interest rate charged on a two-year mortgage for someone with a 25% deposit dropped by 0.04 of a percentage point during the month to 4.06%, according to the Bank of England.
That rate is the lowest since May 2009, and well down on both the recent peak of 4.47% last September and the 4.77% charged on the average two-year fix 12 months earlier (see the Cheap Mortgage Finding guide).
There was a similar drop in the average rate for a five-year fixed-rate deal for people borrowing 75% of their home's value, falling from 5.71% to 5.67%.
But despite the interest rate cuts seen in 2009, the cost of there longer term fixed-rate mortgages remains higher than in December 2008, when they averaged 5.28%.
The falls were driven by an increase in competition in the fixed-rate mortgage market during December.
Most of the major lenders cut the interest charged on fixed deals during the month, particularly for people borrowing higher loan to value ratios.
The increase in competition has continued into this year, with financial information group Moneyfacts reporting yesterday there had been a 7% jump in the number of different mortgages available since January 1. It also reported a fall in the average interest rates charged.
But while the cost of fixed-rate mortgages fell during December, the rates charged on tracker deals increased for the second month in a row to 3.91%, up from 3.89% in November.
However, the cost of tracker deals are still just over 1% lower than in December 2008, when the average rate stood at 4.92%.
Further reading/Key Links
Mortgage cost-cutting guides: The Remortgage guide, Mortgage haggling, Cheap mortgage finding, Ditch my fix?