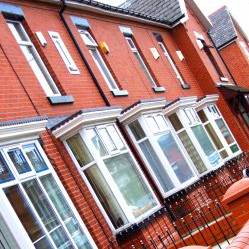 Northern regions of the UK saw the strongest house price growth during the past decade, research shows today.
The average cost of a home in Yorkshire and Humber soared by 130% during the noughties, jumping from £55,574 in 1999 to £127,852 at the end of last year, according to banking giant Halifax.
The North and North West also saw strong growth of 120% and 112% respectively during the period, while in Wales house prices increased by 122% to average £137,316 (see the Free House Price Valuation guide).
At the other end of the scale, price growth was slowest in London during the decade, with the average cost of a property rising by 80% to £255,473, followed by the South East at 85%.
The average cost of a home in Scotland rose by 94% during the 10 years, while in Northern Ireland prices ended the decade 99% higher than they started it.
Redruth in Cornwall saw the biggest price jump at 207%, followed by Penzance, also in Cornwall, at 188% and Ramsgate in Kent at 181%.
Across all UK regions, house prices rose by an average of 105% during the 10 years, the biggest increase in real terms seen during any decade in the past 50 years.
Despite property losing a fifth of its value between mid-2007 and mid-2009, the average house price still rose from £81,596 during the final quarter of 1999 to £167,020 in the three months to the end of December 2009.
Martin Ellis, housing economist at Halifax, says: "The noughties was a significant decade for house prices.
"The majority of towns that experienced the strongest price growth began the decade with lower than average property prices, which provided the platform for bigger price gains.
"Seaside towns fared particularly well as the attraction of having a home on the coast helped to boost demand."
Further reading/Key links
Valuation loophole: Free house price valuation
Cut homeloan debt: Cheap Mortgage Finding
Latest house prices: Nationwide, Land Registry, Halifax