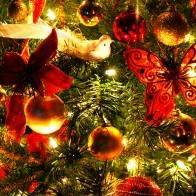 An overwhelming number of MoneySavers want their employers to stop paying them early in December to fund Christmas.
Almost three quarters (73%) of the 10,700 who responded to our poll, which closed this week, stated early pay in December hurts their ability to budget (see the Budget Planner and MoneyMakeover guides).
The other 27% all voted in favour of getting their pay packet in time for their festive shopping spree (see the January budgets stretched MSE News story).
Many employers who normally pay salaries at the end of the month give staff the cash a week or two early at the end of the year.
While it means more to spend over the holiday season, it also means waiting five or six weeks for the next pay packet which can leave budgets tight, if Christmas has taken its toll on your wallet.
A spokesman for the Chartered Institute of Personnel and Development, which represents HR departments, says: "Companies do this to look after staff. It's a throwback to the days when many got a Christmas bonus but that happens less now.
"So instead, to show their paternalistic side, they give them early pay. If employees don't like it they should discuss this with their employer.
"These days, software is so sophisticated that those who want pay at the normal time should be able to get it even if everyone else gets paid early."
Further reading/Key links
Money help: Budget Planner, MoneyMakeover
Cut costs: High Street Haggling, Cheap Online Shopping, Restaurant & Shopping deals