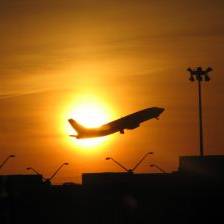 Holidaymakers heading to Stansted airport from London can get there for just £1 in March.
Easybus says it will offer this fare on off-peak travel in March if you book before the end of this month. The service is between Baker Street in central London and the airport.
Aside from promotions, fares normally start at around £9.
Easybus says it has 30,000 off-peak seats available from £1, which indicates limited availability of these ultra-cheap rates.
If you can't get this fare or are flying from other UK airports, there are other ways to slash the cost of travel (see the Cheap Airport Parking guide, which includes tips on cheap coach travel).
Further reading/Key link
Cut costs: Cheap Airport Parking