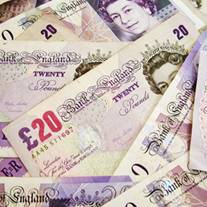 Ebay sellers can list goods for sale for free today and tomorrow.
The online auction site is waiving upfront charges for UK private sellers on most items (see the Ebay Buying Secrets guide).
Where you'd normally pay £1.30 to put an item costing £100 or more up for sale, you will pay nothing for the next two days when using the auction format.
The charge is based on the starting price or the reserve price you choose and is less for lower value items.
If you list something between £1 and £4.99 the cost is 15p. All goods under £1 are free on any day for private sellers.
Are all items free to list?
There are some exclusions for the promotion where you'll still need to pay a fee. These include:
Business sellers
Power sellers (those who use the site a lot and are awarded that title).
Items listed in the cars, motorcycles & vehicles section or residential property category.
Items listed in the mobile phones with contract sub-category.
For the full exclusions, see the Ebay site.
Other fees
Only the listing fee, known as the 'insertion fee', is being waived so you'll still pay 10% of the selling price for a successful sale.
Charges for additional features such as adding a subtitle still apply. See the full fees list.
Further reading/Key links
Ebay secrets: Ebay Buying
Cut costs: Last min Xmas shopping, High Street Haggling, Cheap Online Shopping, Restaurant & Shopping deals