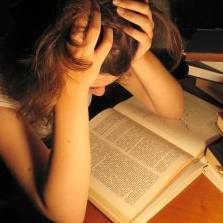 Thousands of students could be forced to give up their studies after the Open University's (OU) decision to pull a scheme that offers existing undergraduates free education using Tesco vouchers.
Many students will now have to find additional funding despite being told, when their courses began, that their education could be financed in full using vouchers.
In the past the OU has allowed students in any year to use vouchers, yet last week it announced only new first year students could do so from 1 June - squeezing those already studying towards degrees out.
The news has caused outcry in the MoneySavingExpert.com forum, while a Facebook group was set up this week on the subject.
One student told MoneySavingExpert.com she has been badly let down by the OU.
Thousands saved with vouchers
Since February 2007, over 16,000 OU courses have been paid for in full or part via the scheme. Around 6,000 existing students use this method.
It works by exchanging Clubard vouchers for Tesco Rewards (previously known as Clubcard Vouchers) to quadruple their value (see the Loyalty Points Boosting guide).
A student with a £5 voucher can use it to pay £20 towards their course, with no limit on how many vouchers you can use.
Student anger
Emma Hill, from Preston, in her second year of an OU psychology degree, says she has used £250 of Clubcard vouchers (worth £1,000) to finance her degree, topped up with £600 cash & £200 from the OU.
She adds: "I feel so let down by the Open University, I am currently in limbo, to stop now means I have wasted money, time and so much effort.
"To carry on means borrowing money and adapting my current study plans. I had no idea the OU would pull the rug out from under my studying with such little notice."
Martin Lewis, creator of MoneySavingExpert.com says: "This simply isn't on. This mess means many, who in current tough times have been trying to improve their qualifications, have been let down.

"The OU should allow existing students to continue under the terms they started their degrees on, otherwise students should consider transferring their degree points to other universities if modules will be more affordable.

"It's a disgrace some people who have put in so much hard slog won't be able to graduate. It's to be hoped Tesco, our biggest supermarket, will play its part in stopping the disappointment for so many of its customers too."
How the scheme will change
From 1 June, Tesco vouchers can only be used to pay towards courses by new OU students, and only for 'level one' undergraduate courses.

Level one is the equivalent to first year modules of a traditional undergraduate degree, but with the OU. There are three OU levels in total.

The news was broken to students via the university's web platforms last Friday. But those who haven't logged in since then are unlikely to know about the changes.
What can existing students do?
Tesco tokens can still be used for any course or module that starts up to the end of February 2011, though vouchers must be exchanged by the end of May 2010.

Vouchers are sent out by Tesco four times a year, so collectors will receive them with their February and May statements, though the May statement is not guaranteed to arrive in May.
There are also grants and scholarships available for both part time and full time students (see the Student MoneySaving and Grant Grabbing guides).
OU and Tesco statements
Will Swann, OU director, says: "The scheme has been very successful but in the current economic climate, the University has to re-evaluate its budgets and 80% of students paying for courses with Reward tokens are existing OU students not new students to the OU. Financial support is available for those who need it.""
A Tesco spokesperson says: "We are aware of the issue and we are in discussions with the OU."
Further reading/Key links
Student loans MoneySaving guide: Student Loans 2009/10
Student finance guide: Student MoneySaving
Student loans tool: www.studentloanscalculator.co.uk
Student loan help: Should I Pay Off My Student Loan?
Free money for students: Grant Grabbing