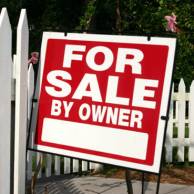 The number of first-time buyers in the UK remained at near 20-year lows over the past 12 months.
What's more, the stamp duty boost announced in the Budget is unlikely to help them get on the property ladder, according to research today.
GfK's Financial Research Survey suggests 347,000 people took out a mortgage for the first time in the year to February 2010.
This is up slightly on the 331,374 seen the year before - which marked the first reading below 350,000 since the survey began in 1993.
But the number of first-time buyers has failed to lift significantly despite last year's stamp duty holiday on properties costing up to £175,000.
The figure also compares with a high of more than 700,000 in 2004/5 and an annual average of 561,000, while it is 100,000 fewer than the lows seen in the recession of the early 1990s, says GfK.
Huge deposits
The group adds that onerous deposit requirements would mean the Government's recent move to offer stamp duty relief to all first-time buyers on properties up to £250,000 will not provide much support.
Banks are demanding far higher down payments since the credit crunch struck, meaning that first-time buyers must often save tens of thousands of pounds before they can get a foot on the ladder.
This, coupled with rising house prices, has seen the average age of a first-time buyer rise to 32 compared to 31 in 1991, adds GfK.
"Lack of deposit capital is at the root of this problem, as fewer than one in six hold sufficient funds to make the necessary down-payment," the group says.
"This shortfall makes it unlikely the increased stamp duty allowance will have any effect on young people's prospects for home ownership."
Further reading/Key links
Valuation loophole: Free House Price Info
Cheap home loan debt: Cheap Mortgage Finding
Latest house prices: Nationwide, Land Registry, Halifax