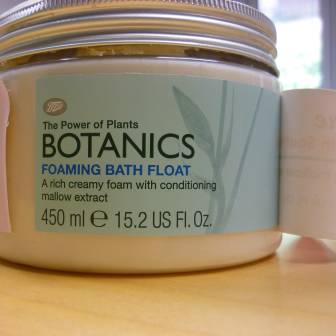 Boots has admitted skincare products that usually cost up to £8 had found their way to Poundland stores where they sold for £1. This follows a MoneySavingExpert.com investigation which uncovered the bargain.
The Boots own label products were carrying a 'Pure' label in Poundland. They were also on sale at discount store B&M (see the Disguised Boots Products deals note).
But our eagle-eyed forum users spotted that the Boots logo lay behind the Pure sticker after peeling it off (see picture, right).
Boots initially said it knew little about the find, adding "we are looking into it" when first contacted by MSE earlier this week.
'Stock diverted'
A Boots spokeswoman now says: "Boots UK does not supply Poundland or B&M with stock. We occasionally have excess stock that has been produced for our international businesses, which cannot be sold in our UK stores.
"We believe a small amount of this stock has been diverted into UK retailers and sold without our permission. We have now taken steps to ensure that the stock is no longer available through this route."
The majority of items found seem to be either creams or bath products from Boots No.7 or Botanics ranges.
Other products sold under the 'Pure' range were found by customers to have been originally labelled as Botanics Body Glow Lotion, Botanics Day Moisture Lotion and Botanics Vitamin Recovery Mask.
'Bona-fide relationship'
Poundland trading director David Coxon says: "There is a bona fide relationship between Boots and our supplier to re-label the products after removing the original label.
"On this occasion a mistake occurred and we are working with our supplier to rectify the situation."
Further reading/Key links
Cut costs: Disguised Boots Products, High Street Haggling, Cheap Online Shopping