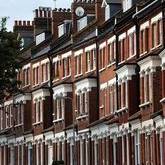 The Co-operative bank will launch the cheapest five-year fix in over a year tomorrow in a sign that longer-term mortgage deals are getting cheaper.
The deal, which costs 3.99% with a £999 fee for anyone with at least a 25% deposit or equity in their property, represents a 0.5 percentage point drop. It is also available from Britannia, part of the Co-op.
Broker London & Country says the deal, which costs £791 a month on a typical £150,000 repayment mortgage, is the cheapest of its kind since March 2009.
It comes on the back of other lenders cutting rates. First Direct unveiled a deal at 4.29% with a £998 fee for those with a 35% deposit earlier this month. This costs £816 a month on the same mortgage.
Nationwide Building Society has also reduced its five-year fixes by up to 0.31 percentage points today.
In fact, the number of five-year fixes has increased more than ten fold in three years, according to price comparison site Moneysupermarket.com while all other types have witnessed a dramatic fall. There are now 411 available deals.
It's not just five-year fixes that are falling. Data provider Moneyfacts says average two year fixed mortgage rates are at their lowest level in 12 months, at a typical 4.63%.
Should you fix for five years?
Mortgage experts point to the security longer-term fixes give against rising interest rates, though they stress such deals are not for everyone.
Most economists expect Bank of England base rate to remain at its historic low of 0.5% for the next few months, though they suggest it is likely to rise next year and beyond, which is likely to push up mortgage pricing.
David Hollingworth, from London & Country, says: "Within the current interest rate environment there is a question mark whether two-year fixes give the length of protection required for some.
"If you can fix for five years below 4% then that is clearly a great rate and will be of interest to many borrowers.
"But, at the same time, not everyone will want to lock in for this length of time."
Hannah Mercedes Skenfield, from Moneysupermarket, says: "Base rate is likely to increase back to normal levels in five years; therefore the chances of benefiting in the longer term are high.
"If you are comfortable locking into a deal for five years then now is a good time as any."
Mortgage criteria loosening
Mortgage products are not just falling in price, but are becoming more accessible to those with a smaller deposit, it is claimed.
There are many low rate home loans available to those with a 25% deposit. This time last year you needed that deposit to even consider getting a mortgage, and a 40% down payment to get a decent rate.
It is now possible to get a mortgage with a 5% deposit in extreme cases, with many more deals available to those with a 10% or 15% down payment.
Figures from data provider Moneyfacts show a 31% rise in the number of mortgage deals for those with a 25% deposit over the past year, many of which now offer the lowest rates within their product type.
Michelle Slade, from Moneyfacts, says: "The 'open for business' sign is back in the window as lenders improve the availability of mortgages. Borrowers with a small deposit are increasingly getting access to a wider proportion of the market."
How to get a mortgage
Unless you're financially savvy it's usually best to seek advice from a whole of market mortgage broker given the complexities of home loan products.
However, the Co-op and First Direct deals are only available direct from the lenders. So, if you're tempted by them, ensure your broker factors their cost into any recommendation.
Further reading/Key Links
Mortgage cost-cutting guides: The Remortgage Guide, Mortgage Haggling, Cheap Mortgage Finding, Ditch My Fix?