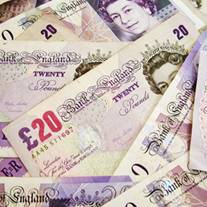 The public strongly disagrees with the Government's decision to ring-fence overseas aid from any spending cuts.
In a massive poll of over 28,000 people on this site, almost half voted it as their top chop to help cut the £156 billion budget deficit.
However, they agree with the coalition's decision to protect health spending as it came top in the poll of what to protect. Chancellor George Osborne will reveal a raft of cuts in tomorrow's emergency Budget.

In two surveys, we asked in what areas people wanted cuts, and want they wanted to protect.
Here are the results:

Full poll results (28,155 votes)


Top Chops

1st choice spending cut

Top Saves

1st choice to save from cuts

Net Ratings

Protect vote minus cut vote

1. Overseas Aid (43%)
1 .Health (37%)
1. Health (34%)
2. Social Protection (26%)
2. Education (20%)
2. Education (19%)
3. Defence (21%)
3. Social protection (11%)
3. Law & Order (7%)

4. Health (3%)

4. Defence (9%)

4. Transport (3%)

5. Housing (2%)

5. Law & order (8%)

5. Environment (2%)

6. Transport (2%)

6. Overseas aid (6%)

6. Housing (0%)

7. Environment (1%)

7. Transport (5%)

7. Defence (-12%)

8. Education (1%)

8. Environment (3%)

8. Social Protection (-15%)

9. Law & order (1%)

9. Housing (2%)

9. Overseas Aid (-37%)
Martin Lewis, MoneySavingExpert.com creator, says: "It seems that a huge chunk of the UK public follow the 'charity begins at home' philosophy when it comes to public spending.
"This perhaps signifies a division between the political classes and the person at home. It's stunning that the area of spending the Government has chosen to make watertight is the one most people would choose to cut.

"The areas of biggest division, though, seem to be defence and social protection, which both featured prominently in the list of what people would like to cut, and what they'd like to save."
Further reading/Key Links
Cut costs: House-Buying MoneySaving, Best Bank Accounts, Inheritance Tax, Cheap Petrol & Diesel, Benefits Check-up