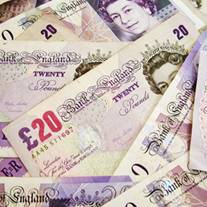 Britain's pensioners are missing out on an estimated £5.4 billion in unclaimed benefits each year, despite 1.8 million of them living in poverty, figures released today show.
This includes £1.5billion in unclaimed council tax benefit by the elderly, with pensioners less likely to claim this aid than younger people.
For the 44% of pensioners eligible to claim, council tax benefit could leave them an average £728 better off a year, the study shows (see the Benefits check up guide).
The figures, released by charity Age UK, show Britain's pensioners are missing out on vital support, with many unaware of what they are entitled to.
Michelle Mitchell, Age UK's charity director, blames Britain's complicated benefits system for older people missing out.
She says: "At a time when so many people are struggling financially, it is unacceptable that vital benefits are failing to reach some of the poorest and most vulnerable older people in our society.
"This is money that could make a huge difference to people's quality of life.
"Clear, independent information and advice and face-to-face communication are key to improving the take-up of benefits."
The charity today launches its 'more money in your pocket' campaign, which aims to get an extra £100 million into the pockets of 50,000 older people over the next year.
Eastenders star Barbara Windsor, who is backing the campaign, says: "It is dreadful so much money is failing to reach millions of pensioners who need it, particularly when times are so hard and every penny counts."
Further reading/Key links
Boost income: Benefits Check-up, State Pension Boosting, Top Savings