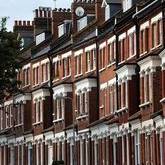 Property asking prices fell for the third month in a row during September as estate agents continued to have record levels of unsold stock on their books.
The average cost of a home put up for sale in England and Wales during the five weeks to September 11 dipped by 1.1% to £229,767, according to property website Rightmove (see the Free House Price Valuation guide).
New sellers have now dropped asking prices by 3.4%, or more than £8,000, during the past three months, wiping out half of the gains made during the first half of the year.
The dip in asking prices led to a further fall in the annual rate of house price inflation, which eased to 2.6%, down from 4.3% in August.
Today's figures are the latest in a run that have prompted some economists to warn the market is heading for a double dip.
But Rightmove points out, although asking prices are falling and there are a shortage of buyers able to go ahead with a purchase, the number of properties coming onto the market had also eased during the month.
Only around 26,100 properties were put up for sale each week during the month, 11% fewer than during August and the lowest level since April.
A shortage of available properties was one of the key factors that supported house price rises during 2009, with the mis-match between supply and demand pushing values up.
But despite the fall in sellers, the average number of unsold properties estate agents had on their books remained at a record high of 79.
Miles Shipside, director of Rightmove, said: "The 'double-dippers' will be able to point to a clear downward trend, with new sellers dropping their asking prices for three months on the bounce.
"They can cite tough competition amongst sellers and agents struggling to find buyers for their record levels of unsold stock.
"Conversely, we are also recording the lowest weekly run-rate of fresh sellers since April. This will give some ammunition to those forecasting a flatter price trajectory as it could be an early sign of fresh supply beginning to wane."
Mortgage slump
Meanwhile, mortgage lending during August dived to a 10-year low for the month as activity in the housing market remained "exceptionally" weak.
A total of £11.4 billion was advanced during the month, 14% down on July's figure and the lowest level for August since 2000, according to the Council of Mortgage Lenders.
The group warns the market is heading for a "difficult" second half of the year, with lending volumes likely to remain below the level seen during the last months of 2009, when activity was buoyed as the end of the stamp duty holiday approached.
Further reading/Key links
Valuation loophole: Free house price valuation
Cut home loan debt: Cheap Mortgage Finding