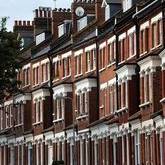 The cost of tracker mortgages fell to a record low during September as competition continued to return to the market.
The average rate on a tracker deal dropped from 3.57% to 3.55% during the month, the lowest level since Bank of England records began in 1997 (see The Remortgage Guide and First-time Mortgage Guide).
There was also a further fall in the interest charged on five-year fixed rate mortgages – the 10th consecutive month during which rates on the product have fallen or remained constant.
Homeowners with a 25% deposit who took out a five-year fix deal during the month typically paid 5.06%, from 5.07%, a level last seen in May 2009.
But the Bank of England figures show the cost of a two-year fixed mortgage rose slightly, edging ahead to 3.79% from 3.74% in August.
However, separate data from financial information group Moneyfacts shows the average rate on a two-year fixed rate fell during September to its lowest level since records began in 1988.
Mortgage rates are falling steadily as competition continues to increase in the market, with a number of high profile lenders cutting costs in recent weeks.
But despite the gradual improvements in rates, the margins lenders charge on home loans remain high by historical standards, compared to the price they pay to borrow cash on the money markets.
Mortgage borrowing could get harder
The steady improvement in the market seen during the past few months is also expected to stall going forward, as lenders once again adopt a more cautious strategy.
In the recent Bank of England Credit Conditions Survey, banks and building societies warned they expect to tighten their lending criteria again during the coming three months.
As a result, they said they did not anticipate any further improvement in the number of mortgages available for people borrowing more than 75% of their home's value.
Lenders are also becoming increasingly cautious about advancing money to the self-employed and assessing people's ability to afford high loan-to-value mortgages.
This is in response to new rules being proposed by the Financial Services Authority that demand banks and building societies verify all applicants' income.
Further reading/Key links
Mortgage cost-cutting guides: The Remortgage Guide, First-time Mortgage Guide, Cheap Mortgage Finding, Ditch My Fix?
Get help: Mortgage Arrears, Redundancy Help