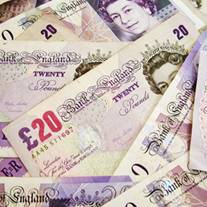 UK household spending has fallen for the first time in almost a decade, the Office for National Statistics said today.
Family Spending, the annual report from the ONS, found in 2009 the average weekly household spend was £455, down from £471 in 2008 (see the High Street Haggling and Cheap Online Shopping guides).
The drop, the first since the current system of measuring was introduced in 2001-02, coincided with the global economic slowdown.
Giles Horsfield, ONS statistician and editor of the report, says higher expenditure on some housing related costs such as rent, electricity and gas was offset by lower spending on mortgages.
He adds: "It's interesting to note that expenditure fell again on clothing which took it to a record low under current methods, for the third year in a row.
"Spending also fell on household goods and package holidays, but held up on sports admissions, cinema, theatre and concerts."
The findings of the survey are compiled through detailed diaries of spending kept by 6,000 households throughout the UK.
The research shows average spending on transport was £58.40 in 2009, a fall of 8% on the previous year.
Spending on recreation and culture also fell slightly to £57.90 from £60.10 in spite of higher spending on items such as leisure classes, sports admissions, cinemas, theatres and concerts.
Housing, fuel and power spending increased to £57.30 from £53.00 in 2008.
But spending on clothing and footwear was £20.90 a week, slightly lower than the previous year and continuing a long-term fall to the lowest figures recorded for nearly a decade.
Spending on household goods and services such as furniture and appliances also hit a long-term low, falling from £30.10 in 2008 to £27.90 in 2009.
Further reading/Key links
Cut costs: High Street Haggling, MegaShopBot, Cheap Online Shopping, Restaurant & Shopping deals, Top Cashback Sites