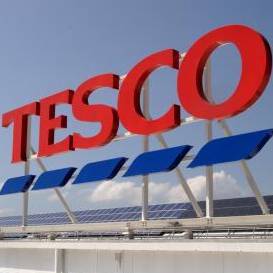 Tesco Clubcard holders only have a few days to exchange their vouchers for 'Rewards' before the payout is cut by 25%.
You can currently exchange Clubcard vouchers for 'Rewards' vouchers worth four times the initial value to spend at non-Tesco retailers such as restaurants, theme parks, travel firms and more (see the Loyalty Points Boosting guide).
But this will fall to three times the value on Monday.
This means where a £10 Clubcard voucher to spend in store could be turned into a £40 token to use with P&O Ferries now, the reward will drop to £30 next week (see the Tesco cuts rewards MSE News story).
Other offers where the value of the exchange is dependent on the product will also drop. For example, where £3 in Clubcard vouchers gets you one adult Cineworld token, you will need £4 under the new regime.
Tesco will continue to offer customers two points per pound on spending at the store and online when earning points, as it has done since August last year.
Prior to the start of that offer, collectors got one point per pound spent. While technically a promotion, Tesco says it has no plans to end the 'double points' deal.
One hundred points are worth £1 in Clubcard vouchers.
The supermarket says it is not sustainable to continue 'double points' and the quadruple redemption rate, which is why it has made the overhaul.
Big Voucher Exchange ending
Another promotion that will disappear on Monday is Tesco's Big Voucher Exchange (see the Tesco Exchange MSE News story).
Here, shoppers can double the value of their Clubcard vouchers to spend on non-food items at Tesco.
Where 500 Clubcard points would normally get you £5 to spend, you can convert that coupon into special 'Rewards tokens', as Tesco calls them, worth £10.
This can be be done in store (excluding Tesco Express). Alternatively, if you plan on spending the vouchers online, the exchange can be done via the web.
Those tokens can then be used on the following ranges:
Toys
Clothing
Baby and toddler
Opticians
Electrical (selected)
Beauty and fragrance
Flowers and plants
Artificial Christmas trees and lights
Finest wine and champagne
Bedroom
DIY
Computers
Phones and accessories
There are plenty of exclusions and conditions so check the Tesco website or with staff before exchanging your vouchers.
Further reading/Key links
Slash shopping costs: Loyalty Points Boosting
Official info: Tesco Clubcard