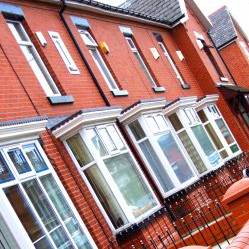 House prices will fall 2% in 2011 but a shortage of homes on the market should prevent bigger price slides, it was predicted today.
But the Royal Institution of Chartered Surveyors (Rics) says there is a chance prices could fall further because public spending cuts would increase unemployment more than it expected, which could depress interest from potential buyers (see the Free House Price Valuation guide).
Even so, a shortage of properties on the market is likely to prevent prices falling by more than 5%, it adds.
Rics chief economist Simon Rubinsohn says: "The lack of supply in the market is likely to prevent significant house price declines in 2011.
"The narrowing gap between supply and demand will see the gentle downward trend in prices currently taking place at least partly reversed as the year wears on."
The group expects the number of homes changing hands to remain broadly flat during the year at around 900,000, well down on the peak of nearly 1.7 million sales in 2007, as the ongoing lack of mortgage finance keeps transaction levels down.
Rubinsohn adds: "Transactions levels will remain flat as mortgage lending remains subdued for another year with many first-time buyers struggling to meet their aspirations of home ownership."
The group also expects repossessions to fall back slightly. Around 33,000 people will lose their homes during 2011, down from around 36,000 this year, as a combination of low interest rates, Government support schemes and lender forbearance helps people to stay in their properties.
The Rics forecast is considerably more optimistic than some predictions. Capital Economics expects house prices to end next year around 10% lower than they started it, followed by a further 10% fall in 2012.
Howard Archer, chief UK and European economist at IHS Global Insight, is predicting house prices will lose around 7% of their value during the year, while others expect them to be broadly unchanged.
Further reading/Key links
Valuation Loophole: Free House Price Valuation
Cut home loan debt: Free Remortgage Guide, Free Mortgage Guide
Latest House Prices: Nationwide, Land Registry, Halifax