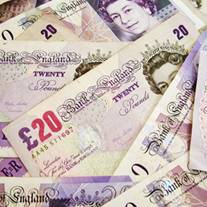 The Government has pledged the biggest shake-up of the benefits system in 60 years, saying 2.7 million households will be better off and almost a million people will be taken out of poverty.
Launching the Welfare Reform Bill with the Prime Minister today, Work and Pensions Secretary Iain Duncan Smith outlined that the introduction of a Universal Credit will be central (see the Benefits Check-up guide).
This will simplify the benefits system that the Government admits has become over-complicated. It will also reward those who work over those who don't.
The Government has also dropped controversial plans to cut housing benefit for long-term dole claimants.
The 10% cut for anyone on jobseeker's allowance for more than a year had been due to take effect in 2013.
The bill will introduce:
a single, Universal Credit to remove "the patchwork of benefits and credits" currently in existence where those who work will be paid more;
a Personal Independence Payment to replace the Disability Living Allowance. The Government says it will use greater evidence to assess claims;
a system to reduce fraud. An investigation service and regional taskforce will investigate every claim in high fraud areas;
a new system of child support.
Changes will start to happen in 2013, though the full roll-out will only be complete by 2017.
From this summer, ministers have also pledged to bring in the biggest back to work programme since the war helping millions of people get into jobs.
Duncan Smith says: "The welfare system was created to meet the demand for a fairer society. Today, this bill will seek to restore the welfare system to those founding principles.
"Our reforms will end the absurdity of a system where people too often get rewarded for doing the wrong thing, and those who strive to do the best by their families get penalised.
"The publication of the Welfare Reform Bill will put work, rather than hand-outs, at the heart of the welfare system."
Critics believe the bill is wrongly pointing the finger at the unemployed.
Brendan Barber, general secretary of the Trades Union Congress, says: "Long-term unemployment has doubled not because of a sudden increase in work-shy scroungers, but as an inevitable result of economic policies based on cuts that destroy growth.
"Of course, no welfare support is perfect and a small minority play the system, but just as conjurors divert your attention when doing a trick, today's proposals are based on blaming the jobless for their own unemployment in the hope that voters won't notice the real cause."
Additional reporting by the Press Association.
Further reading/Key links
Boost income: Benefits Check-up, State Pension Boosting, Top Savings