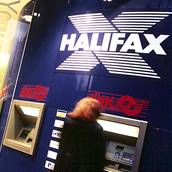 Halifax will repay £500 million to mortgage customers who were given "confusing" information about a cap in interest costs.
The Government-backed bank admits it failed to clearly state its standard variable rate (SVR) would not fall by as much as customers expected during the Bank of England base rate slump in early 2009, meaning hundreds of thousands paid more than expected.
Some 300,000 borrowers are set to receive redress following the agreement reached between the bank's parent company, Lloyds Banking Group, and the City watchdog, the Financial Services Authority.
The huge compensation programme is one of the largest ever undertaken by a major financial institution.
Which customers are affected?
Halifax customers sent a mortgage offer between 20 September 2004 and 16 September 2007 who still held that mortgage in January 2009 are in line for payments.
What was the problem?
Halifax used to promise its SVR, which most mortgages revert to after an introductory period, would never be more than two percentage points above the base rate.
However, this cap was removed from terms and conditions in September 2007. The cap was then changed to three percentage points above base rate in October 2008.
Yet some borrowers sent an offer between September 2004 and September 2007 were not clearly told about the removal of the cap.
Therefore, when the SVR first moved more than two percentage points above base rate in January 2009, many homeowners paid more than anticipated because the difference exceeded two percentage points.
This was during the big base rate slump – it hit the present historic low of 0.5% in March 2009 – meaning SVRs across the market dived.
How much compensation will you get?
This depends on the type of mortgage you have and how long you have held it for.
If you have a Halifax mortgage where you are free to leave, without penalty, on the SVR, you will receive the difference between the interest charged and what you would have paid with the 2% cap between January 2009 and April 2011 (or earlier, if you have since paid off the mortgage).
Some Halifax mortgage holders on the SVR will be tied in (meaning they must pay a penalty to leave). These customers would have been told about the removal of the cap, the bank stresses. Nevertheless, they will receive a "goodwill" payment of £250.
The total redress paid will be approximately £500 million.
Halifax will write to another 300,000 people who are still on an introductory deal that will eventually move onto the SVR to ensure they are aware of the 3% cap.
What should you do?
The bank says it will write to affected Halifax customers from April 2011 with compensation set to be paid automatically shortly after.
If you had a mortgage during the problem period and you are no longer a Halifax customer, the bank says it will make every effort to contact you.
However, it is worth making contact yourself if you don't hold any Halifax products, especially if you have since moved home.
What does Halifax say?
The bank says in a statement: "Halifax is committed to operating with the highest levels of integrity and treating customers fairly and felt that a proactive, co-ordinated programme to contact affected customers and make goodwill payments was the appropriate course of action.
"The group is making a provision of £500 million in relation to the contact programme within its 2010 accounts, which is expected to fully cover the payments."
Further reading/Key links
Mortgage cost-cutting guides: The Remortgage Booklet, First-time Mortgage Booklet, Cheap Mortgage Finding, Ditch My Fix?
Get help: Mortgage Arrears, Redundancy Help
Official statement: Lloyds Banking Group