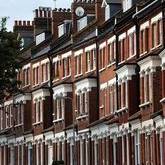 Mortgage lending stalled during February as potential buyers continued to sit on their hands in the face of economic uncertainty.
A total of £9.5 billion was advanced during the month, broadly in line with January's one-year low of £9.48 billion, says the Council of Mortgage Lenders (CML).
The group says that although it had seen a seasonal pick-up in interest from property-buyers during the past few weeks, demand was weaker than a year ago, despite the fact the market was distorted early last year following the end of the stamp duty holiday.
The CML says looming fiscal changes looked set to put further pressure on households' finances, while the prospect that the Bank of England could start raising interest rates, possibly as early as May, also suggested that property transactions would remain depressed this year.
Many potential buyers are adopting a "wait and see approach" until the outlook for both the housing market and the wider economy is clearer, while those who still want to press ahead with a purchase are struggling to raise the mortgage finance they need.
CML chief economist Bob Pannell says: "There is little in the latest batch of market data that would cause us to revise our market forecasts for 2011 and nothing that alters our underlying view that this is going to be a challenging year for households and the housing market.
"The housing market remains stuck in a rut."
The group is forecasting that net mortgage lending, which strips out redemptions and repayments, will dive by a quarter to just £6 billion this year, well down on pre-credit crunch levels of more than £100 billion a year.
But remortgaging picks up
Although lending remained weak overall in February, the group says it had continued to see stronger remortgaging activity, as speculation about an imminent interest rate rise prompted people to switch to a new deal.
Data released by the Bank of England today showed a slight pickup in activity, with the number of mortgages approved for house purchase rising to 43,000 during February, up from 41,000 in January.
But despite the rise, the figure was still the second lowest since March 2009 and well below the level of 80,000 to 90,000 approvals a month that economists consider to be consistent with a stable housing market.
Lending for house purchase weakened slightly, dropping to £4.4 billion, the lowest level since May 2009 and significantly below the £5.4 billion advanced to home buyers in February last year.
Howard Archer, chief UK and European economist at IHS Global Insight, says: "Latest data from the Bank of England indicates that there was a very modest pick up in mortgage approvals in February, but they remained very weak compared to long-term norms.
"The housing market clearly is still very weak which does not bode well for house prices. This is is consistent with our view that house prices are likely to continue to trend down gradually over the coming months."
Further reading/Key links
Valuation loophole: Free house price valuation
Cut home loan debt: Cheap Mortgage Finding
Latest house prices: Nationwide, Land Registry, Halifax