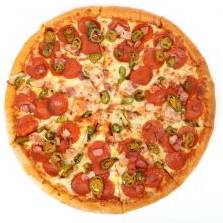 A company that offers money-off restaurant deals when you buy a discount card has been reprimanded by the advertising watchdog for exaggerating discounts.
Taste Marketing Ltd, which runs the Tastecard, issued an email stating its plastic entitles users to a "whopping 50% OFF the total food bill at all our 4,500+ UK venues".
After a complaint was made, the Advertising Standards Authority agreed the claim was misleading. The problem was Taste used the phrase "all our venues" when the 50% discount does not apply everywhere (see the Restaurant Vouchers guide).
In the same email, Taste pointed out it also offered 2 for 1 deals at restaurants including Pizza Express, La Tasca and Strada. In fact, 2 for 1 deals are sometimes in place instead of 50% off discounts.
As the ASA points out, 2 for 1 deals sometimes offer less than half price where one dish is more expensive than the other as you usually pay for the pricier meal.
Say you buy two pizzas, one for £10 and one for £8, on most 2 for 1s you pay £10 instead of £18, which is a 44% discount.
Taste said its claim was factually correct because even when the discount was 2 for 1, the saving was still 50% if a customer ordered the same meal as their dining partner.
It added that it has nearly 750,000 subscribers and had been trading for over five years with no complaints.
But the ASA ruled: "The ASA acknowledged if two customers were dining and ordered the same thing, the discount would be 50%.
"However, we noted if the customers ordered differently-priced meals, or if there were more than two customers dining but only one Tastecard between them, the discount would not always be 50%. We therefore concluded the claim was misleading.
"The ad breached CAP Code (Edition 12) rules 3.1, 3.3 (Misleading advertising), and 3.9 (Qualification). The ad must not appear in its current form again."
Matt Turner, Tastecard director, says: "As a company we are completely transparent and feel our product is strong enough without needing to make spurious claims about offers on our site.
"This email not only clearly illustrated the two offers that are available with a tastecard but also had clear links back to our site and our 'how to use your card' section.
"We felt that the ASA's workload (roughly 28,000 complaints a year) meant they were not prepared to listen to our arguments in full, look at the email in its entirety.
"We are adamant that although we changed the advert immediately, we did not, and never will, mislead members of the public with our advertising."
Further reading/Key links
Top deals: Restaurant Vouchers, Shopping Vouchers, Supermarket Vouchers, Days Out Deals