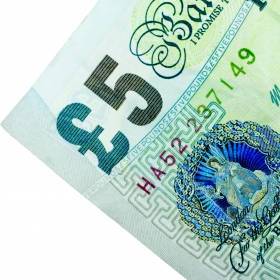 The national minimum wage for those 21 and over will increase by 15p to £6.08 an hour in October.
While the Government says this will benefit almost 1 million workers, the 2.5% rise is far lower than the current 5.5% rate of Retail Prices Index inflation.
This means effective pay cuts for those on the base salary if inflation remains the same because they would be able to buy less with their cash.
The current minimum wage is £5.93 an hour. Ministers say they accepted recommendations from the Low Pay Commission in making the decision.
The statutory wage for 18-20-year-olds will increase by 6p to £4.98 an hour – a 1.2% rise.
The rate for 16-17-year-olds will increase by 4p to £3.68 (1.1%) an hour and the rate for apprentices will increase by 10p to £2.60 an hour (4%).
Business Secretary Vince Cable says: "More than 890,000 of Britain's lowest-paid workers will gain from these changes. They are appropriate, reflecting the current economic uncertainty while at the same time protecting the UK's lowest-paid workers."
Further reading/Key links
Grab entitlements: Benefits Check-Up
Seek help: Debt Problems