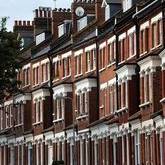 Overly optimistic sellers increased their asking prices by 1.7% in April but potential buyers continued to stay away from the market, leading to a glut of unsold homes.
It was the fourth consecutive month during which new sellers have hiked their asking prices, leaving the average property on the market in England and Wales with a price tag of £235,822 – 6% or £13,400 higher than at the end of last year, according to property website Rightmove.co.uk.
But the group warned that sellers' optimism was misplaced, as a jump in homes on the market had not been matched by a rise in the number of buyers able to go ahead with a purchase.
The mismatch between supply and demand led to the number of unsold properties estate agents had on their books rising at its fastest level since May 2007 to an average of 74 homes per branch.
Rightmove warned that with interest rate hikes looming, sellers who want to take advantage of the traditional spring window needed to adopt "serious sales tactics".
Miles Shipside, director of Rightmove, says: "With buyers still struggling to raise the necessary finance, the net result has been the biggest jump in unsold stock on agents' books that we have recorded in nearly four years.
"With Government cuts starting to bite and interest rate rises still expected in the second half of the year, those who are serious about selling should look to price more keenly in the spring selling season."
Regional differences
An average of 28,390 properties were put on the market each week during the four weeks to 9 April, 9% more than during the same period of 2010 and 28% up on 2009's level.
Meanwhile, regional differences in the market continue to widen, with estate agents in the wealthier southern regions reporting more buoyant market conditions and sales activity than those in northern ones.
Asking prices in London and the South East are now 2.2% higher than they were a year ago, while in the South West they are up by 1.9%.
But in the East Midlands they are 4.2% lower and in the West Midlands they have fallen by 4.1%. Year-on-year price slides of 2.5% and 2.4% have also been recorded in the North and Yorkshire and Humberside respectively.
On a monthly basis, the South West saw the biggest increase in asking prices of 3.3%, followed by the North West at 3.1%, with asking prices in London rising by 1.6% to reach a new record of £431,013.
But prices in the East Midlands and West Midlands continued to fall, dropping by 1.2% and 1.5% respectively.