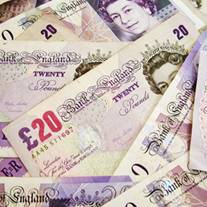 The Office of Fair Trading has today launched a market study into extended warranties for electrical goods such as televisions, washing machines and computers.
The watchdog is worried they are too expensive and there is too little competition. The probe could result in action to aid consumers.
The study, to be published during this summer, will focus on whether competition for warranties is sufficiently effective to ensure consumers get value for money in a market worth over £750million.
A warranty, also known as an extended guarantee, is an insurance policy lasting one to five years after you've bought an appliance, which covers the cost of repairs and replacements.
Extended warranties go beyond the insurance offered by the store or manufacturer.
'Too expensive'
Today's announcement is the result of an OFT review launched last November.
It found some competition is limited as retailers can sell cover at the same time as an electrical good, giving them an unfair advantage. There were also concerns warranties offer poor value for money.
Claudia Berg, from the OFT, says: "Consumers buy millions of extended warranties on domestic electrical goods each year and we want to make sure they are getting value for money.
"We plan a short and focused market study to find out quickly what, if any, action is needed to make this market more competitive, to the benefit of consumers and the wider UK economy."
Rather than paying sky-high prices for an extended warranty there are tricks to get it for free on a credit card or to get it much cheaper using standalone providers (see the Free Warranties guide for full info).