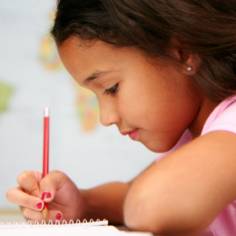 Parents across the UK are being asked to reveal how the soaring cost of childcare affects them, as two leading charities call on the Government to improve help for struggling families.
Save the Children and the Daycare Trust have launched what they believe is the biggest-ever consultation on the issue in an attempt to highlight the impact of the costs, which have long been shown to be among the highest in Europe.
The charities say they hope to persuade the Government to reverse its recent reduction in the amount of childcare costs covered by working tax credit.
They say the change, from a maximum of 80% to 70%, has left many families on low incomes with an extra £546 a year added to their childcare bill.
The charities say they already knew anecdotally that many parents were struggling, but hope the survey will map the extent of the problem and provide irrefutable evidence to help their campaign.
They believe that families are being forced to cut back on household essentials and that the poorest could be priced out of work because of the rising costs.
Rising costs
The Daycare Trust's annual survey found average costs of £177 per week for a full-time nursery position for a child under two in Britain, which the charities say is prohibitively high for families living in severe poverty, with an annual income below £12,000 (£230 a week).
Sally Copley, the head of UK policy at Save the Children, says: "Childcare is so expensive it's becoming a luxury that only families earning a very good wage can comfortably afford.
"For families on low incomes they simply won't earn enough to cover their childcare bill as well as living costs, effectively pricing the poorest families out of work.
"We hope this survey will reveal the impact of childcare costs on Britain's families so the Government can better understand the barrier such costs create."
Research from the Organisation for Economic Co-operation and Development last month put Britain among the countries with the most expensive childcare costs in the world, accounting for 28% of the average net income for a two-earner household.
Only Switzerland and the US had higher figures, while the average was 13%.
Anand Shukla, acting chief executive of the Daycare Trust, says: "Our research shows that childcare costs have risen every year for the last 10 years. We are urging all parents to complete this survey and support us to campaign for affordable, high-quality childcare for all."