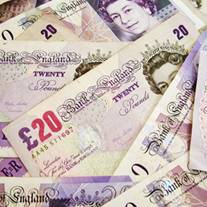 Controversial plans to raise the state pension age for women were waved through by MPs last night after the Government offered to hold talks with critics about how the change would be introduced.
Despite anger about the move on all sides of the Commons, Work and Pensions Secretary Iain Duncan Smith refused to delay the timetable for reform.
Key Points
Men and womens' pension age to be equalised at 65 in 2018
Rising for both to 66 by 2020. Currently 60 for women
Government secured majority of 70, despite protests
But he acknowledged the concerns of potential rebels and averted a backbench revolt when the Pensions Bill received its second reading yesterday evening.
Under the legislation, the retirement age for men and women is to be equalised at 65 in 2018, rising for both to 66 by 2020. It is currently 60 for women.
Ministers have been warned that it discriminates unfairly against women in their late 50s, who will now have to wait longer than they had expected to receive their pensions.
But Duncan Smith insists it would affect only a "relatively small number of women" and that delay would cost the taxpayer £10 billion.
He offered to hold "discussions" with MPs over the "transitional arrangements", but maintains: "We stand by the need for men and women's state pension ages to equalise in 2018.
"And both will rise together so the state pension age reaches 66 in 2020. This Bill will go forward on that basis.
"If we delayed the move to 66 until 2022 it would cost the taxpayer £10 billion - an unfair financial burden borne disproportionately by the next generation."
Hundreds of thousands of women affected
Backbenchers including Lib Dems Jo Swinson, Jenny Willott and Annette Brooke and Tories James Gray, Richard Graham and Eleanor Laing were among those who pressed the Government on the issue.
There are concerns for hundreds of thousands of women born in 1954 who will be particularly affected.
Willott, the Lib Dem work and pensions spokeswoman, says the legislation does not "pass the fairness test" because of the changes affecting women, although the Bill was worth backing and that changes could be made to improve it at a later stage.
She says: "I don't believe that the current plans, as laid out, are fair for these women."
Laing says: "No-one can object to the equalisation of pension ages between men and women when we're fighting so hard on other areas of equality.
"You are absolutely right to do what you're doing. But will you recognise that there is a particular group of women - some 300,000 of them - born in 1954 for whom the transition arrangements are rather more difficult than they are for any other group of society."
Shadow work and pensions secretary Liam Byrne attacked the timetable for equalisation, branding it "a proposal to single out a group of 500,000 of our fellow citizens - all of them women - and say to them, 'You know your plans for the future? Well you can put those in the bin'."
Prime Minister defends the plans
The Prime Minister yesterday defended the move to equalise the retirement age and insisted there was no prospect of a climb down over changes to public sector pensions.
Asked whether there could be concessions for public sector workers whose unions are threatening a wave of strike action, David Cameron said: "There is no question of climbing down."
He added: "Obviously we have got to have a system that is long-term affordable for the taxpayer, but also I want a system where people in the public sector feel they are getting a good pension."
Cameron says conversations with unions have been "constructive", saying: "Of course there is negotiation over the details. No-one wants to have a confrontation, no one wants to see strikes.
"But the unions and indeed the taxpayers need to know that we will be very firm and very resolute in our approach, because we absolutely have to have a long-term pension system that is affordable, that taxpayers can have confidence in.
"We are very clear we are not aiming for confrontation, but we have to reform public sector pensions to make them long-term affordable."