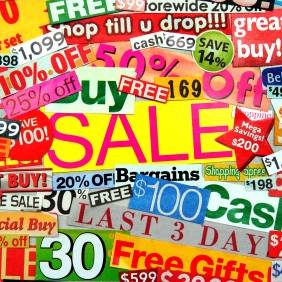 MoneySavingExpert.com has submitted its concerns about daily deals sites to the major players. As part of our proposed shake-up, we've asked them to adopt a code of conduct to protect consumers.
The major sites such as Groupon, kgbdeals and LivingSocial offer many great deals but too often we hear of consumers unable to access them because they are over-subscribed, leaving consumers with a worthless voucher that they often find difficult to get refunded.
This typically happens when sites offer deals on services, such as massages, for smaller merchants who are flooded with bargain-hunters so are unable to cater for the demand.
We highlighted the issue in Martin Lewis's daily deals blog on Tuesday. Since then, we have received hundreds of comments about daily deals sites from readers; many good, but the majority saying they were unable to use their voucher.
Who have we contacted?
Over the past two days we have officially contacted Crowdity, Goody Pass, Groupon, Kelkoo Select, Keynoir, kgbdeals, LivingSocial, Wahanda and Wowcher.
We emailed them a copy of Martin's blog which outlines our concerns, and our calls for reform, which includes the code of conduct (see it below).
We have given them a few days to digest our concerns before formally replying. We will publish their replies when they are all in.
Martin says: "The daily deals industry needs to get its house in order.
"Companies risk being seen as 'get the money in the bank, not the customer through the door' merchants, unless they collectively improve standards."
What are daily deals sites?
Daily deals sites, sometimes referred to as group buying sites, work by selling you a voucher which you then exchange with the merchant in question, such as a spa, hairdresser or supermarket. Often, you pay a lot less for the voucher than the value of the items or service you get.
We often feature daily deals on MoneySavingExpert.com, but only the good ones, and always check there is sufficient capacity before publication.
Our proposed code of conduct

Retailers must have the capacity to fulfil all vouchers. You should always cap the number of vouchers sold for a deal to a number that can be fulfilled in a reasonable and timely manner. And to stop working with any retailers who regularly don't deliver.
Customers must get a full refund where the service has not been fulfilled. There should be no time limit on these refunds, provided customers have attempted to fulfil them in a reasonable time.
The cap should be published for each deal. This would allow people to take a decision as to how busy the service is likely to get.
If providers go bust the refund should be automatic. Daily deals sites work with many small companies and in our current economy that means some will go under. When this has happened we've heard of daily deals sites that haven't contacted consumers and offered automatic refunds, they've waited until they're claimed. That's not appropriate.
It should be published how many people taking up the offer, the retailer can serve each day. This would allow it to be easily seen how tough it could be to get an appointment. For example, if it is a massage on offer, how many therapists are there? And how many massage beds are available?
Retailers must not increase prices. If a voucher is sold that allows people to redeem a cash value (eg, spend £15 and get £50 to spend in-store), the company must guarantee it will not raise its prices during the voucher redeem period – otherwise this is misleading when consumers sign up.