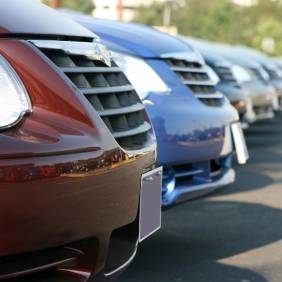 The difference in young women's and young men's car insurance costs is already starting to close, ahead of new rules which will ban gender price discrepancies next year, according to figures.
Young women currently pay much less for cover than men of a similar age as they tend to make lower value claims, though this difference will be outlawed by December 2012, following a European Court of Justice (ECJ) ruling in March.
This will push costs for younger women up, relative to men.
Motoring giant, the AA, says the typical price for a 17-22-year-old female who shops around for their car insurance is £1,671, compared to £2,872 for their male counterpart.
However, AA figures show the prices represent a 5.91% drop for men of that age over the past three months but a smaller 5.38% drop for women.
Over the past year, there was a 32.7% rise in costs for 17-22-year-old men but a higher 35.7% rise for women of the same age.
Why the change?
Ian Crowder, from the AA, says that while cost differences may be closing as insurers prepare for December 2012, other possible factors include more claims from women and women buying more powerful cars.
He says: "We've heard it said that insurers have started to gradually move rates closer together in advance of the gender directive.
"We guess it reduces their risk when the change comes in as the movement in rates will not be so great overnight if they've started to close the gap already."
The AA figures are based on the average for people who found a deal after "shopping around" for their insurance. It will announce premium movements for all age-groups on Thursday.
Figures from price comparison site Gocompare.com show a different story, with the average quote for a 17-22-year-old man having risen by 2.72% since March, compared to a 0.95% rise for women.
However, the AA stresses insurers sometimes manipulate rates to hit the top of price comparison sites so such stats may not be as representative.
Lee Griffin, from Gocompare.com, says: "In the longer term, drivers will be looking to insurers to develop more innovative solutions.
"Pay-as-you-drive products could be further developed to allow insurers to more accurately match a driver's insurance premium to their actual risk."