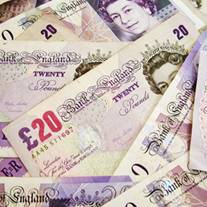 Only one in four workers have had a pay rise this year, with most seeing their wages frozen, research revealed today.
A study of more than 2,000 employees also found that one in 20 had suffered a pay cut in the past six months, with workers in the public sector being hit hardest.
Key Points
Only 1 in 4 had pay rise
1 in 20 had pay cut
Most had pay freeze
The Chartered Institute of Personnel and Development (CIPD) says its survey showed that almost four out of five public sector workers had not received a pay rise this year, compared with half of employees in private firms.
The CIPD says those who have yet to receive an increase this year are unlikely to get one, as rises are generally given during the first half of the year.
Workers who have received a pay rise have seen wages rise by an average of 3%.
The North East was named as the "pay-freeze capital" of the UK, with three quarters of workers reporting that their salary had not increased since the start of the year, followed by the West Midlands (66%).
Workers in Scotland are most likely to have received a pay rise, says the CIPD.
The institute's performance and reward adviser Charles Cotton says: "Even those who are lucky enough to get an increase in their pay will find it below the current cost of living, compounding consumer belt-tightening. Inflation figures later this month will highlight growing pricing pressures, which is likely to continue for some time.
"We will see some increase in the number of private sector workers receiving a pay award in the second half of 2011, especially in the retail, catering and hotel sectors, as the increase to the national minimum wage comes into effect in October.
"However, given that the busiest time for pay awards in the private sector is between January and May, most of these workers who have not received a pay rise so far will now probably not get one at all."