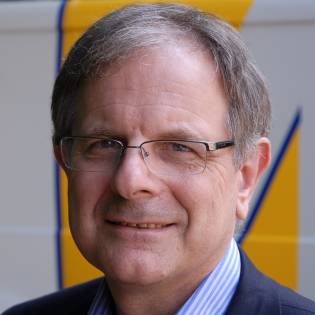 Car insurance costs are soaring, having risen by up to 40% over the past year. But there is hope on the horizon for motorists, according to the AA's public relations manager Ian Crowder (pictured, right), as he explains below.
Car insurance hasn't been far from the headlines over recent months with the Commons Transport committee, the Office of Fair Trading and Jack Straw all falling over themselves to discover why car insurance premiums have been rising so fast and what can be done to rein them in.
There's no doubt the industry's reputation has taken a knocking but the worst is over and I believe we can look forward to a period of calm.
Why did costs rise?
The hyperbole surrounding premium increases is well rehearsed – suffice to say that the AA's British Insurance Premium Index recently recorded some of the biggest quarterly premium leaps since the AA started the index back in 1994. Of course, the reasons are more complex than most politicians would like to think.
Back in 2005-2006 premiums were, if anything, falling despite the sharp rise in claims costs – fraud, uninsured driving and personal injury claims being the key culprits then, as now. Yet the highly competitive market kept the lid on premiums, thanks in part to the growth of price comparison sites.
But by 2009, for every £100 counted in by insurers, £123 was counted out.
They were unable to bridge the gap from investment income as the recession bit. As a result, premiums started to spiral upwards, with most insurers posting big losses on their car insurance business.
So, what next for prices?
The question I'm asked most often is: how long are these rises going to go on? Well, the sharp rises are over.
Indeed, unexpectedly, average premiums for young drivers fell during the summer while the next AA Index is expected to show premiums have levelled off and competitive pressure has started to take effect once again.
Legislation will contribute to this more competitive environment. We've already seen the introduction of 'continuous insurance enforcement', which means everyone needs insurance even if they don't drive, aimed at reducing the number of uninsured cars.
Early next year, a dedicated police fraud unit will be formed and this is being funded by the insurance industry. It should see the number of prosecutions of insurance cheats start to rise.
A reform of the legal system will bring an end to so-called 'referral fees', where claims companies pay for details of those involved in an accident in the hope they'll sue the culprit.
More importantly, there will be strict limits on lawyer success fees and controls on cold-call advertising to help to contain exaggerated or even non-existent personal injury claims following crashes.
Also next year, insurers are expected be able to access DVLA data to help identify those who may be 'economical with the truth' in their insurance applications.
From December 2012, a European Court of Justice ruling will mean insurers can no longer use gender as a pricing factor for car insurance.
This will inevitably mean young women, who typically pay up to 40% less than their male peers, will see a jump in premiums. while those for men should fall a little.
Because premiums for young drivers have risen at a much faster rate than for the market as a whole, more insurers are re-entering the young driver market which adds to competition.
Once the new gender-neutral market settles down in 2013, young drivers will get a better deal – especially those who choose to opt for 'pay by performance' insurance, allowing their driving style to be measured by a black box recorder in their car.
This, after all, is a more accurate measure for young driver premiums than gender.
Six years ago, I wrote in an insurance trade magazine that the industry needed to raise rates to reflect rising claims costs or there would be massive increases that would do nothing for the reputation of the industry or its customers. That has come to pass, with the Government taking a very keen interest.
Premiums could even fall once again but I hope that the painful lessons of this recession have been learned.
Views do not necessarily reflect those of MoneySavingExpert.com.