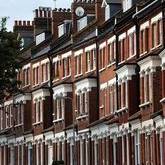 Wannabe home buyers with small deposits who want a newly-built property will get a helping hand under a new Government scheme.
Prime Minister David Cameron today revealed plans for house builders and the taxpayer to provide insurance for lenders to allow them to offer more deals to those with a 5% down payment, and at an affordable rate.
Such deals will often be aimed at first-buyers, but others may also benefit.
The plan could allow borrowers to get better rates when putting down a 5% deposit, where a bank lends up to 95% 'loan-to-value' (LTV).
Those with a 5% or 10% deposit can get a mortgage but their choice is limited and they tend to pay much more for the privilege.
The best rates are usually given to those with a 25% or 30% down payment. The hope is the insurance scheme will allow lenders to offer 95% LTV deals at the same rate as 70% and 75% deals.
How the scheme works
The Government and house builders will provide insurance for lenders who offer 95% LTV mortgages on new-builds.
House builders will pay into a fund to compensate banks and building societies if a home is repossessed and sold for less than the mortgage debt.
If that happens, the fund will pay the lender the difference between the interest they earned by offering a cheap deal and what they would have earned by charging the current higher rates for low deposit deals.
Say a bank lends at 3% on a 95% LTV mortgage under the scheme, but would have lent at 5% without the insurance. The fund will pay the difference in income from lending at 3% rather than 5%. The exact terms of the scheme have yet to be finalised, though.
If the fund runs out of cash, the taxpayer will cover the shortfall.
Will mortgage rates fall?
The Government says the plan will help 100,000 home buyers get cheaper deals.
One reason lenders charge more for low deposit mortgages is to cover their higher losses where borrowers default.
When a borrower puts down a larger deposit, there is less chance of the lender losing money as they have lent a lower proportion of the home value so even if the house or flat sells for less than anticipated, the higher deposit provides a cushion for the lender.
To highlight the current difference in costs, Barclays offers a five-year fixed rate mortgage for those with a 10% deposit at 5.69% with a £499 application fee. On a £150,000 repayment mortgage, with the fee added to the loan, this costs £56,460 over the term.
Yet those with a 30% down payment can get a 3.99% deal with a £999 fee. On the same mortgage, this costs £46,760 over the term – £9,700 less.
David Hollingworth, from mortgage broker London & Country, says: "It is unlikely we will see 5% deposit deals at the same rate as 25% deposit mortgages but they shouldn't be as high as the current rates at that level."
The Council of Mortgage Lenders (CML), which represents banks and building societies, welcomed the plans.
CML director general Paul Smee says: "This scheme is good news for home buyers, developers and indeed the UK economy.
"Lenders will be able to reduce the level of deposit needed by home buyers in the new build sector, enabling more buyers to buy and so supporting the flow of new housing development, with all its positive consequences for jobs and the economy as a whole."
When will the scheme be in place?
The Government says it should be available from spring 2012.
Is it enough?
Critics say the move still doesn't address the problem of high house prices. Even with the increased deposit, homebuyers still need to get a mortgage for the remainder of the property value.
On a typical £160,000 home, someone with the average nationwide salary of £26,000 would still need to raise almost six times their annual income if they had a 5% deposit, which most lenders will not allow.
Hollingworth adds: "While high house prices are a problem, this scheme also focuses on the supply of homes by encouraging more housebuilders to build.
"As many are not building now, it is keeping house prices high. If they build more homes, it is an attempt to reverse that situation."
Housing Minister Grant Shapps told BBC Breakfast: "The problem that we have is that lenders aren't lending, builders aren't building and people can't get their deposits together to buy so we've got a triple problem in the housing market.
"What we want to do is make it easier for first-time buyers who say the biggest problem we have is the amount of deposit that we have to get together. That is their biggest blockage."