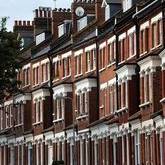 Average house prices were only marginally lower last month than at the start of the year as the market remained stable throughout 2011, mortgage lender Halifax said today.
The typical value in November this year was 0.7% lower than in December 2010, at £161,731, Halifax says.
Key Points
Average house price in November was £161,731
House prices have remained stable in 2011
One expert says prices likely to fall by mid-2012
The bank's housing economist Martin Ellis says: "House prices have remained remarkably stable in 2011 despite the difficult and deteriorating economic climate and the substantial pressure on households' finances."
The housing market has been supported by record low interest rates of 0.5% with the Bank of England reporting a 3% pick-up in the number of mortgages approved to 52,700 in October, the highest number of monthly approvals this year.
Elsewhere, Halifax says house prices in the three months to November were 0.6% lower than the previous three months. The quarterly measure is broadly considered to be more stable than month-on-month figures.
Volatile house prices
The monthly figures in 2011 have been volatile with an even split of five monthly rises and falls, with one month of no change, Halifax adds.
House prices in the three months to November were 1% lower than the same period a year ago, but this is a sharp improvement since May, when prices were 4.2% lower.
Ellis adds: "We expect the market to remain broadly unchanged in terms of both prices and sales over the coming few months as demand and supply conditions alter little."
Some economists warn the housing market is still set for an accelerated downturn in the coming months as the economic climate worsens.
The consumer spending squeeze, high unemployment and a broader lack of confidence in the economic outlook is expected to limit potential buyers and weigh down on house prices, while faith in the banks' ability to lend is faltering.
Housing market set for downturn
Howard Archer, chief UK and European economist at IHS Global Insight, says house prices are likely to fall 5% from current levels by mid-2012.
He says: "The squeeze on consumers' purchasing power should ease as 2012 progresses as inflation falls back markedly, and this may help house prices to stabilise in the second half of 2012 along with ongoing very low interest rates.
"However, unemployment is likely to rise appreciably further and wage growth looks set to remain muted so the overall environment will still be very tough for households."