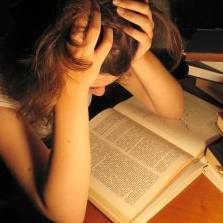 Plans to reduce tuition fees at 24 universities under the 2012 fee regime could end up costing poorer students more.
The Office for Fair Access (OFFA), which approves institutions' suggested charges, has today agreed to allow 24 universities and one college to lower fees.
They will charge a combined £16.3 million less per year, while there will be a total increase of £37.4 million in government fee waivers.
However, they will also reduce the amounts given out in bursaries and scholarships by £13.8m (see the list of institutions on the OFFA website).
The problem is that many disadvantaged students will miss out on free cash via the bursary reduction but may not necessarily have paid back all their loan to cover fees so the reduction in charges makes little difference. Therefore, the net result for poorer students could be negative.
'Takes money from students'
Martin Lewis, MoneySavingExpert.com creator and head of the Independent Taskforce on Student Finance Information, explains: "While lowering fees may feel like good news, to do it, some universities are switching money away from bursaries.
"When that happens this, perversely, actually takes money out of future low to mid earning graduate's pockets.
"That's because their repayments are solely based on earnings (9% of everything above £21,000) and even at the lower fee level many won't come close to repaying their loans in full within 30 years when the debt wipes.

"So there's no gain to them from the fee reduction, but they lose out on the real cash they would've got in the form of bursaries.
"In fact, in financial terms the real gainers are those who can afford to pay upfront, higher earning graduates and of course, the government's debt book.
"Bizarrely, the nationwide misunderstanding of the system may mean psychologically it may make it seem more attractive for some from lower income backgrounds."
Higher 2012 fees
Under the new fees plan, universities can charge student up to £9,000 a year for September 2012 starters and beyond.
Sir Martin Harris, director of Fair Access to Higher Education, says: "Bursaries and fee waivers are not the same thing.
"Bursaries are money in a student's pocket now whereas fee waivers reduce a loan that some students may not need to repay in full.
"We will be doing further research on the relative effectiveness of bursaries and fee waivers in supporting and protecting access and retention and if evidence emerges that one method of financial support is more effective than another, then we will advise the Government and the sector accordingly."