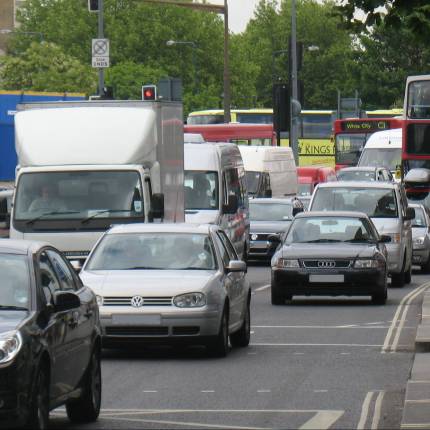 Fair trading chiefs today launched a study into private motor insurance following big hikes in premiums in recent years, focusing on the high cost of repairs and replacement vehicles.
Announcing the study, the Office of Fair Trading (OFT) says evidence it has gathered suggests car insurance premiums in the UK had risen around 12% between 2009 and 2010.
The OFT adds that costs have jumped by a further 9% in the first nine months of this year.
It says the biggest factor in these increases is the rise in costs from personal injury claims, though this is outside its scope.
However, the increased cost of third party non-injury claims, which it can rule on, including credit hire replacement vehicles and third party vehicle repairs, were also factors which had a significant impact.
The OFT says: "As a result of this work, we have reasonable grounds to suspect there are features of the UK private motor insurance market that restrict and distort competition relating to the provision of third party vehicle repairs and credit hire replacement vehicles to claimants."
Why costs have risen
The OFT found private motor insurers responsible for meeting third-party claims appeared to have only limited control over the choice of repairer or hire firm and appeared to find it difficult to assess the extent to which the costs claimed were reasonable.
It also says repair firms sometimes pay the insurer or broker of the party not at fault in an accident for passing on details of damaged cars that they can fix. Yet when they bill the insurer of the party at fault, who pays the claim, they often include the fee in addition to the repair cost, which adds to insurers' costs. "This in turn may contribute to car owners having to pay higher premiums," the OFT says.
The Government wants to ban referral fees, a practice justice minister Jonathan Djanogly has condemned as "a racket".
As part of its analysis, the OFT looked specifically at the prices of motor insurance premiums in Northern Ireland, which it found were approximately 11% higher than in the rest of the UK.
It considered that this may be partly explained by the fact that fewer consumers in Northern Ireland shop around for motor insurance – 55%, compared to 73% of consumers in England, Wales and Scotland.
The OFT also received evidence that suggested there were higher personal injury compensation levels and higher legal costs associated with claims in Northern Ireland, as well as more frequent accidents.
The OFT expects to complete its market study by the spring.