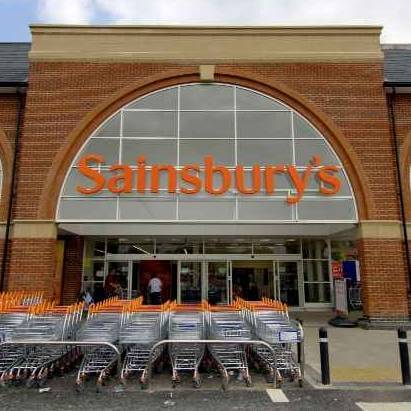 Many Sainsbury's customers are sweating over the contents of their Christmas dinner today after the supermarket admitted a website glitch led to a number of deliveries being cancelled.
Sainsbury's, the UK's third biggest grocer, says the affected customers discovered their online delivery slot had gone when they reviewed their festive order.
While some deliveries were re-booked, others could not be altered and Sainsbury's has been forced to fund a gesture of goodwill to customers who have been left empty handed.
Sainsbury's said fewer than 100 customers had been impacted by the problem on its website.
A Sainsbury's spokeswoman said: "We apologise unreservedly to customers who have been inconvenienced in any way."
Fortnum & Mason problems
As the supermarket revealed the untimely problems, department store Fortnum & Mason says hundreds of customers will not receive its world-famous hampers, which cost between £25 and £5,000, after a "severe" IT failure.
Fortnum, which sends out thousands of hampers stocked with fine food and wines, apologised and said it had taken on more staff and will be delivering orders on Christmas Eve this year in a bid to make up for the failure.
The 300-year-old Piccadilly emporium put the problems down to a combination of a new computer system and a tripling of trade in December.
A spokeswoman says: "A combination of the well reported 'late Christmas buying season', leading to an unprecedented 300% year-on-year increase in customer transactions during December and the introduction of a new IT infrastructure across the business in 2011 has put extreme pressure on our operations."
"We are very sorry that this situation has occurred and are doing everything in our power to rectify it for our customers."
The company said it will offer a full refund to customers that do not receive their order and will keep a full customer service team operating until the New Year to deal with any outstanding issues.
Last Christmas, several internet retailers stopped taking orders for deliveries in Scotland and freight experts warned families in many parts of Britain that they might not get their Christmas gifts amid heavy snowfall and extreme conditions.