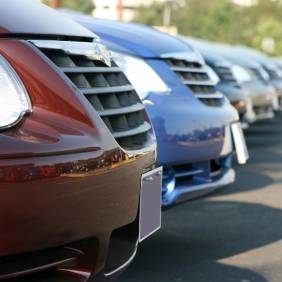 The cost of motor insurance jumped by 15.3% in 2011, figures from the AA show today.
This is on top of the 33.2% rise reported in 2010, meaning prices have soared by an eye-watering 53.5% over the past two years.
This brings the cost of a typical policy to £971.
Meanwhile, young drivers continue to suffer high premiums, particularly men.
The average premium quoted for men aged 17-22 is £3,194 and for women in the same age group, £1,879.
Surprise hike
Simon Douglas, director of AA Insurance, says: "I expected a much smaller rise, especially following the small fall in premiums during the third quarter of 2011.
"Cheaper deals are disappearing. Young drivers seem to be the biggest losers with a higher than average increase for them."
Authorities are trying to keep the costs of the compulsory cover down.
The Office of Fair Trading is investigating soaring prices and will also consider whether further work is needed to improve the industry.
The Government announced late last year it will ban 'referral fees' in 2012, often paid by lawyers or claims management companies to third parties, such as garages or insurance companies, for information on injured parties following an accident.
This leads to firms encouraging claims from accident victims, even where they have not suffered injury, against the perpetrators' insurance company which pushes its costs up, that are then passed onto drivers.
Home insurance up
Similarly, the cost of home insurance has continued to rise.
The typical buildings insurance premium rose over the year by 9.5% to £156.95.
Contents cover was up 11.2% to £80.58.
Combined buildings and contents premiums rose 5.6% to £211.49.
How to slash insurance costs
Here's what you can do:
Step 1: Use price comparison sites. These utilise a host of insurers' and brokers' websites to find you the cheapest deal based on what you require.
However, no site lists every provider so the key is to combine searches to give yourself the widest range (see the Cheap Car Insurance link in the top right corner of the page).
Also note that Aviva and Direct Line do not appear on comparison sites so, if you've time, search their sites to add to your comparison.

Step 2: Grab cashback. Once you know the cheapest provider, check whether you can grab any money back via a cashback website.

Step 3: Remember next year. Just because you got a cheap quote this year, doesn't mean you will next year. Diarise a note six weeks before your renewal so you don't end up paying your insurer's expensive renewal price.
However, if you have a medical condition, have a high claims history, if you are sharing a home with friends, or if you have any other complex issues, comparison sites may not offer the cheapest policies.
If you can't find a decent quote, use a broker. You can normally find one via the British Insurance Brokers' Association (Biba) website.