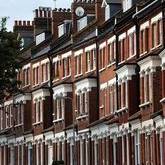 The UK's average house price fell by 1.3% in 2011 after a monthly decline of 0.9% between November and December, lender Halifax said today.
With prices having "held up" during the year, the bank adds that it is hopeful of a similar performance in 2012 if the UK can avoid recession.
Halifax housing economist Martin Ellis says: "There is, however, considerable uncertainty regarding the prospects for the UK economy which will, to a large extent, depend on how events in the eurozone unfold.
"In addition, the extent to which households choose to reduce their debts will also affect growth. As a result, the outlook for house prices is also uncertain."
The average house price at the end of 2011 stood at £160,063 with prices down 0.1% in the final quarter after falls in November and December offset a 1.2% rise in October.
Ellis adds: "Whilst there was a modest fall overall in prices during 2011 with an annual decline of 1.3% in December, house prices held up well last year in the face of the difficult and deteriorating economic climate and substantial pressure on households' finances."
Halifax says there was a mixed picture during 2011 with six monthly falls, five increases and one month of unchanged prices.
But there was an improvement in the annual rate from a decline of 4.2% in May to a drop of 1.3% at the end of the year.