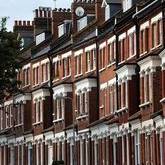 Mortgage payments for new borrowers have reached their most affordable levels for 14 years, but only for those lucky enough to qualify for a home loan, research from lender Halifax has found.
Typical payments in some areas of Scotland and northern England now take up less than a fifth of disposable incomes.
Average mortgage payments for new borrowers, including first-time buyers and home movers, stood at 27% of disposable earnings in the fourth quarter of 2011.
Key Points
Payments for new borrowers most affordable for 14 years
Least affordable areas in London and South East
Lenders offering some of cheapest deals ever
This marks the lowest proportion since spring 1997 when a 26% proportion was recorded, and stands well below the 37% average over the past 27 years.
The study also highlights a "clear North/South divide", with the least affordable areas located in London and the South East.
Harder to get a mortgage
Despite deals becoming more affordable, concerns have been raised that borrowers will face a greater struggle to meet tightened lending criteria this year, despite the wider availability of innovative deals.
Earlier this month, the Bank of England predicted lenders would increase their mortgage ranges further, but cautioned that this would be offset by tougher lending rules.
Fears have also been raised by estate agents that current low transaction levels will be affected further when the stamp duty holiday for first-time buyers ends this spring.
At present, first-time buyers who buy a property pay no stamp duty on homes up to £250,000, but from 25 March they will pay 1% if the property is worth between £125,000 and £250,000.
Regional differences
Kensington and Chelsea in London was named as the least affordable local authority district, with mortgage payments taking up 78% of disposable local earnings.
The Scottish areas of East Ayrshire, where mortgage payments take up 15.7% of take home pay, and West Dunbartonshire and North Ayrshire, where payments account for 16.2% of disposable earnings, were found to be the top three most affordable local authority districts in the UK.
Across the UK, mortgage payments have nearly halved as a proportion of income from their 2007 peak of 48%, as house prices have dropped along with mortgage rates.
On a regional basis, Scotland has the most affordable homes in the last quarter of 2011, with mortgage payments accounting for 20% of disposable earnings, compared with London where payments make up 35% of take home pay.
Yorkshire and Humberside and Northern Ireland are also areas where mortgage payments were more affordable, averaging 21% of earnings, while payments in the South East are typically 33%.
Improvement in housing affordability
Lenders have been offering some of their cheapest deals as the Bank of England maintains the base rate at an historic 0.5% low, and Halifax says this increased affordability has helped to prop up demand by alleviating the squeeze on household budgets.
Martin Ellis, housing economist at Halifax, says: "The falls in house prices and cuts in mortgage rates in the last few years have resulted in a significant improvement in housing affordability for those able to raise the necessary deposit to enter the market.
"Mortgage payments for a typical new borrower are now at their lowest in proportion to earnings since 1997. The marked improvement in affordability was a key factor supporting housing demand in 2011.
"The prospect of an exceptionally low Bank of England base rate over the foreseeable future should maintain affordability at favourable levels in 2012.
"This should support the market over the coming 12 months, helping to offset the impact of the downward pressures on demand from the ongoing difficulties faced by households regarding their finances and uncertainty about economic prospects."