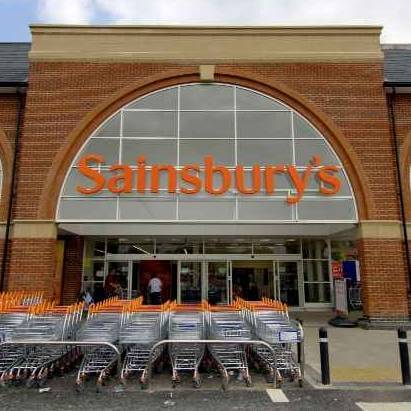 Sainsbury's is changing its labels to tell shoppers they can freeze food up to the product's use-by date, which could save consumers from wasting both food and money.
Research from the Water & Resources Action Programme (Wrap) shows 60% of people believe food has to be frozen on the day they buy it, which is reinforced by current labelling.
Sainsbury's says changing this advice will help stop over-cautious shoppers throwing away tonnes of food each year.
Key Points
Sainsbury's rolling out new food labels
Labels say food can be frozen up to use-by date
Could save money by cutting down food waste
The new initiative involves removing the advice to 'freeze on day of purchase'. Instead, it tells people they should freeze food as soon as possible up to the product's use-by date.
Wrap figures show UK households waste around 7.2 million tonnes of food and drink every year, most of which could have been eaten, costing families up to £50 a month.
Last year, the Government released guidelines which said food packaging should only carry either a 'use-by' or 'best-before' date. It added that 'sell-by' and 'display-until' labels — used by stores for managing their stock — should be removed to avoid confusion for shoppers.
'Good news for family budgets'
Sainsbury's has joined forces with Wrap to launch the scheme, which it is rolling out across its stores.
Andrew Parry, consumer food waste prevention manager at Wrap, says: "Changing the guidance to freeze before the use by date is a welcome move.
"Now we can all look in our fridges and know that we can freeze most items which are about to go out of date and enjoy them at a later time.
"In doing so we can expect to reduce the amount of out-of-date food we throw away, which will in turn save us all money."
Environment Minister Lord Taylor says: "This is good common sense by Sainsbury's and it's good news for hard-pressed family budgets.
"We know households could save up to £680 a year by reducing food waste, and along with our food labelling guidance published last year this will help stop perfectly edible food being thrown away."