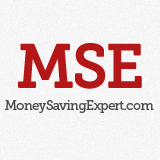 Web users are increasingly looking to sites such as MoneySavingExpert.com as they are getting bored with traditional social media such as Facebook, according to a YouGov poll.
As part of the analysis of the research, it is claimed users are looking for sites with "more purpose".
The research firm says MoneySavingExpert.com has as many active UK users as Twitter.
YouGov says: "This points towards a new phase — the rise of sites with slightly more purpose than just connecting to people for the sake of it.
"People are now demanding more from these kinds of services."
In January, there were 13.6 million individuals, also referred to as unique users, who visited MSE. Just over seven million have also opted to receive our weekly email.
The MSE Forum was recently named the UK's 7th biggest social network in a separate poll.
Facebook still top
Facebook is still the social media site with the highest percentage of active users, according to YouGov. Some 65% of the UK's online users have visited it in the last month.
YouTube is next on 50%, followed by Twitter (23%), Windows Live (14%), LinkedIn (13%), Google + (12%) and Spotify (10%).
However, just under a quarter (23%) of those sampled who actively use Facebook say they now use it less compared with this time last year. Some 19% expect to use Facebook even less in a year's time.
YouGov research show two in five of those sampled are 'getting bored' with traditional social media sites.
Dan Brilot, YouGov's media consulting director, says: "Social media services increasingly need to have an extra raison d'etre beyond merely being 'social' to make an impact in today's crowded market."