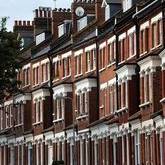 Bank of Ireland mortgage customers in the UK will see their standard variable rate (SVR) soar from 2.99% to 4.49%, causing a massive hike for 100,000 homeowners.
The rise will come in two stages: an increase from 2.99% to 3.99% in June, and a further leap to 4.49% in September.
On a typical £150,000 repayment mortgage with 20 years remaining, costs will have jumped by September by a whopping £120 a month — almost £1,500 a year.
The increase does not affect Post Office borrowers, whose home loans are funded by Bank of Ireland. However, some Bristol & West customers are among the 100,000 hit.
As mortgage conditions are tough, some brokers say many will be trapped on the higher rates, unable to switch to a different deal.
The move comes hot on the heels of Halifax announcing an SVR rise for 850,000 customers from 3.5% to 3.99% in May. The SVR is the rate most mortgages revert to after an introductory period.
Meanwhile, 200,000 Royal Bank of Scotland offset mortgage customers will see their standard rate jump from 3.75% to 4% either this month, or in May, depending on their deal.
'I am furious'
Angry Bank of Ireland customers have already taken to our forum to protest. One, gavison79, says: "This is a disgrace! Something should be done and fast! Talk about kicking people when they're down!!!"
Meanwhile, poolprouk says: "Wife just rang me after letter dropped through the letter box. I am furious."
Bank of Ireland blames the cost of funding mortgages for the hike, as did Halifax and RBS.
Banks say the price they pay to borrow from each other has risen due to the eurozone crisis. They also say they have to pay savers a high rate relative to the 0.5% Bank of England base rate so they can attract funds to lend out.
What can you do?
As with affected Halifax and RBS customers, Bank of Ireland SVR borrowers are free to leave, as none will be subject to an early repayment charge on their standard mortgage balance.
However, it is tough to get a mortgage right now. Only those with a good credit record and who have enough equity in their property will be able to switch.
David Hollingworth, from broker London & Country, says: "Many will be stung into action and take the opportunity to shop around for cheaper options available elsewhere, effectively voting with their feet.
"Others of course will not have so many options available due to their equity position and may have to swallow the rate rise."
If you have no choice but to swallow the increased rates then use our Free Budget Planner tool to help keep spending in check after the rise.