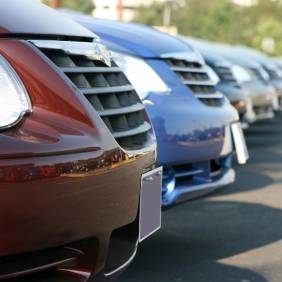 Motorists whose car tax is up at the end of this month should renew before next week's Budget to ensure their rates don't rise.
If the Chancellor decides to hike prices in the Budget, on Wednesday 21 March, motorists will pay more.
But anyone who buys before that date is guaranteed to pay current rates which are anything from zero to £460 a year, depending on your car's fuel type and CO2 emissions.
For example, a 2007-registered Volkswagen Golf Estate with 160g/KM emissions falls under Band G, and will cost £165/year to tax now.
You cannot pay your tax this month if it expires any later than 31 March, as you can only renew from the 5th of the month in which it expires.
It is unclear whether or not vehicle duty will rise in the Budget, though there is no harm in paying early, just in case. There is a chance it could fall, of course, especially for 'greener' cars.
In addition, cigarette and alcohol duty could go up in the Budget, so buying early could stave off hikes (always be Drinkaware).