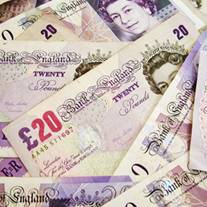 One of the UK's largest credit brokers, Yes Loans Limited, could be forced to stop selling loans after the Office of Fair Trading revoked its licence, citing "deceitful" practices.
The watchdog found it used high pressure sales tactics and hid charges.
The OFT has deemed Yes Loans "unfit to hold a consumer credit licence", along with two associated businesses, Blue Sky Personal Finance Limited and Money Worries Limited.
Yes Loans has 28 days to appeal against the decision. The OFT says if any appeal fails, the company can no longer sell loans.
The OFT found damning evidence Yes Loans engaged in unfair business practices, including:
Using high-pressure sales tactics to persuade consumers to provide card details on the false premise they were required for an identity and/or security check.
Deducting fees without making it clear a fee was payable, and/or without the consumer's consent.
Failing to introduce some consumers to the product originally sought, frequently arranging short-term, high interest loans instead.
Misleading consumers into believing it was a lender rather than a broker.
Not providing refunds in a timely manner.
Following the OFT's investigation, Yes Loans no longer charges upfront fees. A number of other associated companies also surrendered or withdrew their consumer credit licences or applications.
Nevertheless, the OFT determined that prolonged "deceitful and oppressive business practices", and the continuing presence of some of the staff responsible for running the businesses, made Yes Loans unfit to hold a consumer credit licence.
David Fisher, director of consumer credit at the OFT, says: "We will take decisive action to tackle businesses that fail to treat people properly, especially the most vulnerable.
"This action also makes it clear that belatedly changing business practices when facing the prospect of enforcement action by the OFT does not make a company fit to hold a credit licence."