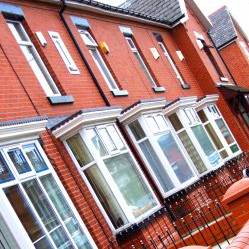 The average UK house price slipped 0.5% in February but is at broadly the same level as last spring, lender Halifax said today.
The monthly fall to an average of £160,118 offset January's 0.6% rise and means prices in the three months to February were 1.1% lower than the previous quarter.
The lender, which last weekend announced it was increasing mortgage costs for 850,000 customers, says demand is being propped up by low interest rates and the limited supply of properties for sale.
Halifax housing economist, Martin Ellis, says: "Overall, prices nationally are at broadly the same level as last spring.
"This stability in prices is explained by the fact that market conditions have changed very little over this period, with demand supported by low interest rates and supply remaining tight."
Halifax says the average national house price is similar to that in April last year, when the price stood at £160,393.