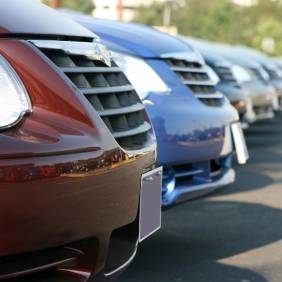 The motor insurance market is today facing an investigation by the Competition Commission after a report found the market was "dysfunctional" and may be pushing up premiums by £225 million a year.
The report by the Office of Fair Trading (OFT) found premiums paid by drivers are being ramped up because of referral fees and the fact that insurers of at-fault drivers have little control over the way in which repairs are carried out.
This dysfunctional system inflated the cost of providing replacement vehicles by an average of £560 a time, while the cost of each repair was £155 more.
Key Points
Motor insurance market may be investigated by CC
OFT report found market was 'dysfunctional'
Insurers choose over-expensive repairs & car hire, which push up premiums
The market study was launched in December last year, after the OFT found reasonable grounds for suspecting that features of the market are 'preventing, restricting or distorting competition'.
According to the OFT, premiums paid by drivers rose by around 12% between 2009 and 2010, largely due to an increase in the costs of personal injury claims, as well as the increased cost of third party non-injury claims, including replacement vehicles and third party vehicle repairs.
The AA's latest British Insurance Premium Index revealed that over the year ending 31 March, there was a 7.7% rise in car insurance prices – the smallest 12-month increase since 2008. The previous year, ending 31 March 2011, it recorded a record 40.1% increase in premiums.
The Prime Minister hosted a summit with insurance, consumer and business groups in February this year in a bid to tackle soaring premiums.
The Competition Commission says if the market is referred to it, it will be able to look at all the factors that may be contributing to the price of premiums.
Pushing up premiums
The OFT's report found that the system does not work efficiently, because the insurers of at-fault drivers foot the bill for repairs that are organised by the insurers of not-at-fault drivers.
It says after crashes, many insurers of not-at-fault drivers, brokers and repairers, refer the drivers to organisations that tend to charge higher rates in exchange for referral fees, around £250 to £400 per hire car.
A referral fee is a payment made from one business to another, in exchange for referring a customer who agrees to use a product or service.
The OFT also found:
The bills paid by the insurers of at-fault drivers can be inflated further because not-at-fault drivers are given replacement vehicles for longer than necessary.
When it comes to repairs, bills paid by the insurers of at-fault drivers are pushed up because some insurers receive referral fees and rebates from repairers and suppliers.
Some insurers even have agreements with repairers to charge higher labour rates when repairing the vehicle of the not-at-fault driver.
These practices boost the revenues of the insurer of the not-at-fault driver as well as pushing up the costs for the insurers of the at-fault driver.
The higher costs are eventually passed on to drivers through higher premiums.
Market 'doesn't work well for drivers'
OFT chief executive John Fingleton says: "Competition in this market does not appear to work well for drivers.
"We believe the focus that insurers have on gaining the competitive edge through raising their rivals' costs means that drivers pay more than they need to for their motor insurance policies."
Fingleton adds that there is no "quick fix" for the problems but a more in-depth investigation by the Competition Commission may be necessary.
Money analyst at MoneySavingExpert.com Dan Plant says: "Premiums have been absolutely rocketing so, despite the rather laboured timetable, any investigations which could lead to normal people paying less is good news.
"However, it's crucial that as many factors as possible that jack up prices are tackled – exaggerated personal injury claims, fraud, high claims management company fees – and not just this one very important area."
The OFT will now consult on whether or not to refer the market to the Competition Commission. A decision is expected by October.
Additional reporting by Helen Knapman.