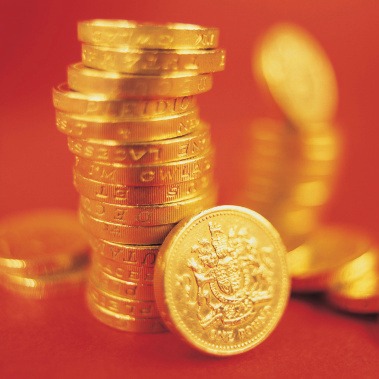 Unemployed people are sometimes charged over five times more for their insurance than those in work, a MoneySavingExpert.com investigation reveals.
In the worst cases, a £247 annual car insurance quote for a male financial adviser turned into a £1,343 cost if that same person lost his job.
The problem exists most dramatically on car insurance, but home insurance customers who are unemployed can also pay more than those in work, albeit by a smaller margin.
We used various samples to find out just how much more the unemployed pay. On car insurance, in every case bar one, they either paid more or were not offered cover for their motor, as some insurers don't cover the unemployed.
The news comes at a time of high unemployment. The number out of work fell by 45,000 during March — the latest figures available — but was still a whopping 2.6 million, up from 2.46 million a year earlier.
If you're a homemaker, housewife or househusband, ensure you state that on insurance policies, rather than saying you are unemployed, as that should cut the price.
Insurers say those out of work pay more because their statistics show they are more likely to make a claim.
We found:
We created profiles for 10 people, and used them to get two sets of car insurance quotes on comparison site Moneysupermarket.com. One employed as an office manager, the other unemployed. In all cases, the lowest quote given per scenario was much more expensive for those out of work. The largest differential was £359 a year as an office manager, jumping to £1,034 if the same person was unemployed.


We used another 10 profiles to get the same results on home insurance (buildings and contents). In four cases, there was no difference in the cheapest quotes. In the other six, the unemployed would pay more. However, the biggest differential was nowhere near as severe as on car insurance, going from £190 a year to £215.


Research by Moneysupermarket for us of 20 car insurers shows the same person who changed their status from a financial adviser to unemployed, with all other factors the same, would pay more with 17 insurers. One insurer, the Co-op, charges the same and two don't cover the unemployed. But a quote from Hastings Direct rocketed from £247 a year to £1,343.


We also asked our Facebook users in a spot poll whether their insurance premiums jumped when they changed their status from employed to unemployed, either by experimenting for us or from their experience. Of those who answered, 36 said yes, nobody said no.
Dan Plant, MoneySavingExpert.com money analyst, says: "With job losses rife, insurers jacking up prices for people unlucky enough to be made redundant is another shot to the heart of their finances.
"While insurance prices are based on risk, it's illogical that simply by being put out of work, at a time of massive unemployment, the same person has to pay over £1,000 extra in order to continue driving.
"The proper solution is for insurers to charge fair amounts and not let one small change disproportionately skew prices astronomically high.
"Anyone not working needs to check now they aren't putting 'unemployed' on insurance quotes when something else could be suitable, and stupendously cheaper."
Can you beat the system?
When we put our 10 car insurance quotes into Moneysupermarket, we also got quotes for a homemaker.
In nine cases the cheapest quote was lower for a homemaker than someone unemployed. In the 10th case, the result was the same.
In one example, the cheapest car insurance quote dropped from £1,034 to £359 by being a homemaker.
The British Insurance Brokers' Association and a number of insurers warn you should only state you are a homemaker if you are not looking for work, in which case you need to state you are unemployed.
If you wrongly put "homemaker" on a form and make a claim, it could be declined.
Additional reporting by Sean Murray.