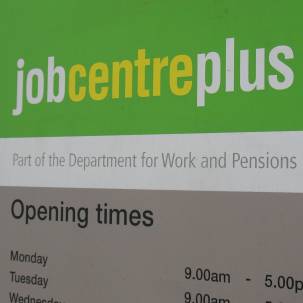 Unemployment is set to continue rising over the next five years in most parts of the UK because of a weaker economic outlook, according to a new report.
The Centre for Economics and Business Research (CEBR) predicts that the jobless total will increase in the coming years everywhere except the south east and east of England.
Key Points
Unemployment expected to continue rising
Report predicts rises in most parts of UK
Public sector hit by huge job losses
Regions expected to be worst affected are those which depend most on the public sector, which is being hit by huge job losses in the wake of the Government's austerity drive.
Wales, the north east of England and Scotland are among those which face a period of transition, and especially Northern Ireland, where almost a third of workers are employed in the public sector, says the report.
The UK's jobless rate is forecast to increase to 10.7% by 2016 compared with the current 8.3%, leaving it higher than at any time since 1995, following the recession of the early 1990s.
The unemployment rate in Wales is forecast to increase to 10.5%, the highest since comparable records began in 1992, says the CEBR.
In contrast, the labour market in the south east of England is expected to remain "relatively buoyant" over the next few years.
Unemployment set to rise
Rob Harbron, one of the report's authors, says: "Five more years of pain are expected for much of the UK, with unemployment continuing to rise in almost every region.
"The outlook is tough for UK households, particularly those in places with a high dependency on public sector employment. Family budgets are being squeezed between the pressures of rising unemployment, low earnings growth and stubbornly high inflation."
Unemployment fell slightly last month to 2.65 million, but analysts expect the figure to increase, especially as more public sector job cuts are expected.
Unison says 625 public sector jobs have been axed every day since the general election.
A Department for Work and Pensions spokesman says: "We know that times are tough, but Jobcentre Plus takes 10,000 vacancies every day, and we've invested £5 billion into the Work Programme and increased apprenticeships and support for young people through the Youth Contract to help improve people's chances in the jobs market."