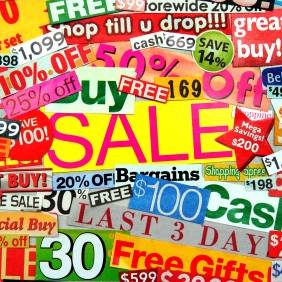 A new trade association for the daily deals industry has developed a code of conduct which aims to protect consumers against unscrupulous practices — but it's yet to get the backing of the sector's giants.
The Global Daily Deal Association (GDDA), which started in April, wants to improve industry standards following some high-profile concerns, particularly where consumers can't get a deal they've paid for.
However, there are concerns the wording of the voluntary code may not be robust enough to tackle this problem.
MoneySavingExpert.com has long campaigned for improved standards, and we've previously called for a code of conduct.
The only UK firms on board so far are DiscountVouchers.co.uk, Time Out Offers, MumsandMe and DealCollector.
The GDDA is talking to giants Groupon, KGB, Living Social and Wahanda about joining the association and signing up to the code, which launches today.
The industry provides discounts on restaurants, travel, health and beauty services and more. Consumers normally buy a voucher from a daily deals website to use at a retailer.
Stavros Prodromou, head of the GDDA, says: "There is a high level of consumer distrust and dissatisfaction with the daily deals industry.
"The GDDA aims to promote fair, honest and ethical practices within the industry."
What's in the code?
The code includes provisions to stop firms over-selling vouchers, which can mean when consumers try to book a spa at a small salon, for example, they can't because the provider is swamped with fellow voucher holders.
This is the most common complaint we hear from consumers. It also leads to problems for small businesses who sometimes lose loyal customers and can't provide a good service.
Consumers also have to jump through many hoops to get a deal in some cases.
You can view the full code via this PDF link. Here is a taster of what the code attempts to tackle:
Over-selling of vouchers. The code says: "Terms and conditions for each offer should include any limitations or restrictions on the offer." The GDDA insists this clause tackles the problem, though it remains to be seen whether this wording is sufficient.
Poor advertising. The code says: "The daily deal provider (DPP) should communicate the offer clearly and comprehensively, not engage in false and misleading conduct and provide subscribers with accurate information about each offer."
Poor complaints handling. The code says: "The DDP should have a refund policy, which is clear, comprehensible and unambiguous, is prominently displayed on the provider's website, is easily accessible throughout the purchase process and can be found on the website's homepage."
Free must mean free. The code says: "The DDP should take care to not portray products as free when purchase of another product is required to secure the good or service."
What if the code's breached?
If a firm breaks the code the GDDA could ask for an apology, or ask it to correct the breach.
Of course, this is a voluntary code so the GDDA wouldn't have any formal enforcement power other than being able to throw the relevant firm out of the association.
'Lack of excitement'
Deborah Heston, MoneySavingExpert.com deals analyst, says: "This sounds great in theory and is long overdue. But it's hard to get excited about it without the big players on board, and it remains to be seen how robust the wording is.
"If there's industry-wide inclusion and it prevents the biggest daily deals frustration of over-selling, it can only be a good thing."
The fledgling industry has been the subject of much controversy over recent months. Groupon — the focus of many customers' complaints — was told to clean up its act by the Office of Fair Trading in March after breaching advertising codes and following evidence it failed to assess whether some merchants could honour all vouchers sold.
Gerard Doyle, head of DiscountVouchers.co.uk, says: "The code provides extra reassurance and will hopefully weed out those deals providers that have given the industry a poor reputation."
A Groupon spokeswoman says: "Any code needs to be robust, enforceable and ensure the highest possible protection.
"We are constantly improving our standards and approaches to lead the industry in ensuring the best possible levels of partner and customer service. We will be continuing our engagement with regulators, retail and consumer organisations.
"We welcome these types of initiatives and will evaluate them on an on-going basis."